2018 Speakers Coming Soon!
2017 Speakers
Keynote -
Donald Carroll MHA, RPh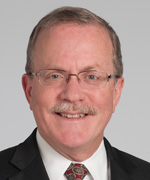 Mr. Carroll is currently the Associate Chief Pharmacy Officer at Cleveland Clinic for Specialty and Ambulatory Pharmacy. His responsibilities also include serving as the Associate Chief for the Center for Connected Care, which contains Cleveland Clinic's post-acute and home based services. He has been employed by Cleveland Clinic since 1998. In prior positions at the Clinic, he has served as Administrator of Home Infusion Pharmacy and founded Home Respiratory Therapy in 2005. He led teams of caregivers to develop and open Cleveland Clinic Specialty Pharmacy in 2014, assumed responsibility for the Clinic's network of 20 ambulatory pharmacies in 2015 and assumed leadership of the Center for Connected Care in 2016. He is a member of the American Society of Health- System Pharmacists, Academy of Managed Care Pharmacy and the American Pharmaceutical Association. Prior to joining Cleveland Clinic, Mr. Carroll worked for Baxter, Caremark and Coram in a variety of positions in the home infusion industry, including area director of operations and general manager. He has a Bachelor's degree in Pharmacy from The Ohio State University and a Masters in Health Administration from Ohio University.
John Anderson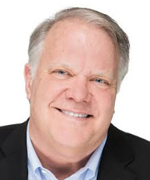 John is CEO of Cure Medical. He has served in leadership roles across the urology industry for over twenty years. Previously the Global Director of Marketing for Mentor, John partnered with former Christopher & Dana Reeve Foundation board member and quadriplegic Bob Yant to start Cure Medical from the ground up in 2007. Today, Cure Medical is the fastest-growing urological manufacturer in the world, holding fast to the belief that fewer chemicals make better products (and therefore does not use DEHP, BPA or any other known carcinogens in their catheters). Cure Medical is also the only catheter manufacturer that donates 10% of net income to fund scientific research in pursuit of a cure for paralysis and urinary retention. John attributes his personal success and Cure Medical's explosive growth to realizing the necessity of partnering with and supporting HME providers and community programs nationwide. Cure is known throughout the industry for offering the highest quality urological products for end users, along with the best margins for distribution partners. John resides in Henderson, Nev., with his wife Karen, and has an MBA with a major in finance from the University of St. Thomas.
Becky Bowden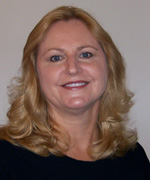 Becky Bowden is Product Manager, Home Care Solutions, at Mediware. She has over 32 years of healthcare software development experience. As Product Manager, Becky is responsible for the product planning for several solution offerings of the Home Care Solutions Group. This includes the gathering and prioritizing of product and customer requirements, designing the product enhancements and working closely with development, support, quality assurance and sales to ensure customer satisfaction and goals are met. Prior to her Product Management role, Becky held multiple positions ranging from Senior System Analyst, Software Development Manager and Application Design Specialist.
Sherl Brand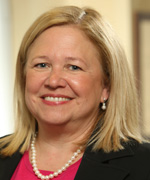 Sherl Brand is a registered nurse with over twenty five years' experience in home and community based care, hospice care and case management with for-profit and non-profit organizations. Sherl joined CareCentrix in January 2016 as the Senior Vice President of Network Management leading network management teams in Phoenix, Hartford and Tampa, with the responsibility of managing the home care, DME and home infusion provider network and ensuring adequacy, quality and access to care for health plan partner members. Since that time Sherl has expanded her role to include a PAC and strategy focus. Prior to joining CareCentrix, she served as Chief External Affairs Officer with Visiting Nurse Association Health Group in New Jersey, where she managed the organizations call center, nurse liaisons, government affairs, business development, connected health initiatives and strategic partnerships. Ms. Brand also served as the CEO of the Home Care Association of NJ, assuming oversight of all aspects of the Association and its related foundation, the Home Care Foundation of NJ. In 2009, she took on the added role of Director of Emergency Preparedness. Sherl also served as Patient Care Inc.'s Vice President of Business Development & Government Affairs and as the Director of National Managed Care Contracting for Bayada Home Healthcare. During her many years in health care leadership positions her responsibilities have included government affairs, marketing, business development, acquisitions and operations, strategic partnerships and managed care contracting in multiple states. Ms. Brand received her B.S.N. from Ohio Wesleyan University and was a nationally Certified Case Manager from 1993-2008. She resides in Westfield, New Jersey, with her husband and two sons.
Don Davis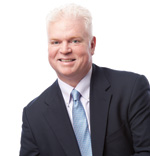 Don Davis is president of Duckridge Advisors, a boutique merger and acquisition advisory firm. Duckridge Advisors specializes in the HME industry, designing unique and targeted strategies to achieve maximum returns for each client. Don has more than three decades of M&A experience, raising nearly $1 billion for companies over his career and advising on significant acquisitions across multiple industries on four continents. He has served as the CFO of a billion dollar multinational firm, as well as successful HME-based startups. Don is a graduate of Duquesne University and a certified public accountant.
Rick Glass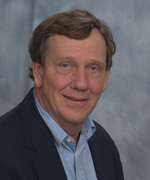 Rick Glass is the founder and president of Steven Richards & Associates, Inc. and has negotiated the sale of more than 200 HME/respiratory businesses since 1994. In addition to transactional experience in the HME and pharmacy industries, Rick has founded and operated businesses in a number of healthcare industry sectors. He has extensive experience in developing strategic growth plans, and implementing systems and controls to increase operating profits. Previously, Rick served as a senior manager with Arthur Andersen for seven years, providing financial services to a wide variety of businesses. He has a comprehensive knowledge of business acquisitions and divestitures and their tax consequences. Rick holds a Bachelor of Science from Miami University in Oxford, Ohio, and is a certified public accountant.
Dan Greyn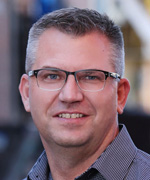 Dan Greyn is a Senior Systems Consultant with TIMS Software, a company dedicated to building software specific to the HME/DME industry. He began his career at CU by spending five years in Application Support, then became a Medical Software Development Manager, overseeing TIMS Medical Software product advances for the next ten years. With over 22 combined years of software industry experience directly at CU, Dan provides a practical approach to strategically improving revenue cycle management through better software solutions. By learning all aspects of medical software from the ground up, he brings a pinpoint understanding of the needs of the HME/DME industry. Dan graduated from Eastern Montana College with a BS in finance. He makes his home in Billings, Montana, along with his wife and two children.
Sarah Hanna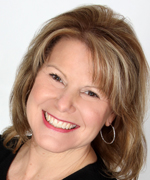 Sarah Hanna has over 25 years of experience in healthcare industry owning and operating a successful, independent HME, respiratory, infusion and home health company for nine years before focusing on the consulting, training and speaking responsibilities for ECS North full-time. Sarah is a nationally recognized speaker and consultant on corporate operations, leadership, workflow assessment and revenue cycle management. She uses her knowledge and experience to conduct training seminars and personal client consultations throughout the United States. Additionally, Sarah provides information on staffing and reporting mechanisms for corporate success. Her company, ECS North, provides business consulting services, training and healthcare revenue cycle management coast to coast. The ECS North client list ranges from small independent providers to large health systems.
Doug Harper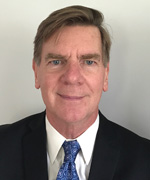 Doug is President, Home Care, NDC, Inc. Doug has been in the medical distribution/device industry for over thirty years. He founded MedCo Systems that was later purchased by Physician Sales & Services. He was retained by PSS and served as their Senior Vice President of Sales & Marketing and President. Doug also served as President of Brewer Medical and Group Vice President of North America for the Invacare Corporation. He currently is on five medical industry boards and is an advisor to healthcare private equity firms and investment bankers. Doug resides on Cape Cod with his wife Cathy.
Joseph LaPorta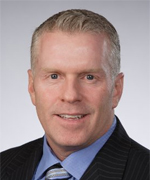 Joseph J. LaPorta is a highly accomplished and versatile Senior Executive Officer with more than 25 years of broad-based healthcare success within multiple product and service sectors. Leveraging extensive experience cultivating startups, orchestrating turnaround initiatives, and guiding mergers and acquisitions (M&A), Joseph has achieved unprecedented levels of growth for both mid-size businesses to Fortune 50 companies. An entrepreneurial, collaborative and hands-on leader, Joseph has established a reputation for executing in tough environments. Currently, Joseph is the President, Chief Executive Officer, and Board Director for Persante Health Care based in Mount Laurel, N.J. Prior to that, he has held leadership roles with companies like Gambro Health Care, McKesson Corporation, General Electric and private equity owned Flexeon Rehabilitation. Joseph holds an M.S. in Business Management from National-Louis University and serves as an adjunct professor in the NLU College of Management & Business. He is certified as a Lean Six-Sigma Black Belt, as well as in Execution Leadership. Joseph is the author of business book: "Focus Beats Brilliance."
Miriam Lieber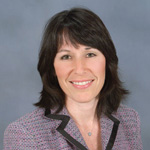 Miriam Lieber is a principal consultant with Lieber Consulting LLC. She specializes in operations management and compliance for homecare providers. Her extensive experience with Medicare and other third-party payers has brought her national recognition in the homecare industry. With more than 25 years of experience in the homecare field, Miriam is a featured author of many articles in the areas of operations and accounts receivable management, pending regulations and compliance. Additionally, she is a nationally known speaker for many homecare trade associations. In her consulting practice, Ms. Lieber's clientele includes home medical equipment companies, pharmacies, Medicare and other third-party payers, investment firms, hospitals, distributors and manufacturers. She has worked with more than 500 homecare providers in 49 states across the United States. Lieber is known to have practical approaches to complex revenue cycle management matters, and assists her clients with the nuts-and-bolts of running a profitable business.
Josh Marx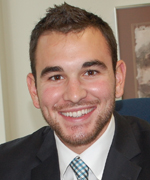 Josh Marx is the Vice President, Business Development for Medical Service Company. Josh's experience and expertise encompasses Sales, Business Development, Marketing and Brand Management, and Operations Management. Josh sits on the board of the Ohio Association of Medical Equipment Services. Josh earned his MBA from the Weatherhead School of Management at Case Western Reserve University and his BSBA at Coastal Carolina University. Outside of work, much of Josh's time is spent with his wife, Samantha and their 11-month-old twin daughters, Nora and Julia.
Luke McGee
Luke McGee joined Quadrant in 2010 and is responsible for making investments and overseeing companies at the firm. Mr. McGee currently serves as chairman and CEO of QMES LLC, a provider of home health equipment and supplies. Mr. McGee holds director-level positions in portfolio companies, along with executive-level roles at certain times. Prior to Quadrant, Mr. McGee was in the investment banking group at Deutsche Bank and before that Merrill Lynch. He holds a BS in Economics from Duke University
Joe Merrill
Joe Merrill is a partner at Rockwood Equity Partners. He joined Rockwood in 2006 and focuses on transaction sourcing, structuring, negotiation and monitoring of portfolio companies. Prior to joining Rockwood, he was a member of Baird Capital Partners, a middle market leveraged buyout fund based in Chicago focused on investments in the manufactured products and business services sectors. Earlier in his career, he was an investment banker with Robert W. Baird & Company, focusing on international and domestic middle market transactions in the industrial and business services sectors. Joe received a B.S. in economics, with a concentration in finance, from The Wharton School of the University of Pennsylvania and an M.B.A. from The Kellogg School of Management at Northwestern University, where he was an Austin Scholar. He currently serves on the Board of the UPenn ice hockey team and formerly served on the Medical Research Junior Board Foundation, which raises funds for research at Children's Memorial Hospital in Chicago. He serves (and has served) as a Director of multiple Rockwood portfolio companies.
David J. Muzina, MD, MBA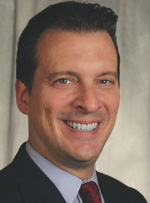 Dr. Muzina is Vice President & Senior Medical Director at Medical Mutual of Ohio (MMO) where he is responsible for providing clinical expertise and oversight of medical management programs to promote the delivery of high quality, customer responsive and cost effective medical care. As a medical and business leader, Dr. Muzina serves as a contact at MMO for external providers, plan sponsors, regulatory agencies and vendors as part of the strategic medical management of the organization. Prior to joining MMO, Dr. Muzina was Vice President & National Practice Leader at Express Scripts from 2009 to 2014, where he led specialized pharmacy practices with an emphasis on clinical quality, affordability and service for patients with chronic medical conditions. From 1993 to 2009, Dr. Muzina held a variety of roles at the Cleveland Clinic, including Director of the Center for Mood Disorders Treatment & Research, Associate Professor of Medicine, and Medical Director for Adult Inpatient Psychiatry. He is the author of more than 60 journal articles and book chapters that have focused on Neuroscience, diagnostic issues, mood disorder treatment, the importance of the Primary Care–Behavioral Health interface, and the connection between medication adherence and total healthcare costs. He remains active in limited private practice on Cleveland's East Side, providing care to individuals struggling with addiction. In clinical practice and in health care leadership roles, Dr. Muzina's stated purpose and mission is: "Together, let's make every moment in health care matter and make every dollar count."
Jonathan Sadock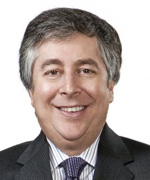 Jonathan Sadock has more than 35 years of entrepreneurial experience in healthcare business development, sales, marketing, and mergers and acquisitions. Jonathan joined Paragon Ventures in 1999 and the firm has successfully completed more than 180 transactions in 44 states across the US. In 1979, Jonathan founded PRN - The As Needed Company, a capital equipment rental and asset management services company and a master distributor for MEDIQ, Inc. He was also the founder of Medtech Biomedical Services Inc., a biomedical equipment maintenance and repair business. Medtech was subsequently merged with PRN and in 1990 the combined companies were sold to Kinetic Concepts, Inc. (KCI). The merged companies were then sold to MEDIQ, Inc. in 1994. Today, the business resides within Hill-Rom, formerly a Hillenbrand Industries company. Jonathan also co-founded Associated Resource Management Services, LLC (ARMS), an asset management firm serving hospitals, nursing homes and home healthcare providers. Jonathan is a member of the American Marketing Association, American College of Healthcare Executives, Association for the Advancement of Medical Instrumentation and the Healthcare Information Management Systems Society. Jonathan frequently writes articles for healthcare trade journals and newsletters, and presents seminars on the evolution of health care, medical asset management, business development, and mergers and acquisitions.
Mike Sperduti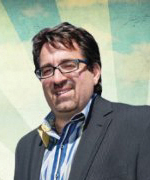 Mike Sperduti is president & CEO of Mike Sperduti Companies (Emerge Sales, Renewal Technologies, Phoenix Holdings & Mike Sperduti Training). For more than 25 years, he has been helping companies and people achieve peak performance—no matter how successful they already are—in the areas that matter most, sales, marketing and operations, with a proven track record of creating outstanding shareholder wealth for his investors, partners and clients.
Mike has been honored to help more 17,000 people from 32 countries and more than 1,300 companies transform their businesses through his live events, webinars, audio programs and personal coaching. Mike loves working with the leading health care and life science manufacturers, distributors, providers and inventors, helping them bring to the world products and services that make life easier and better for all of us.
Todd Usher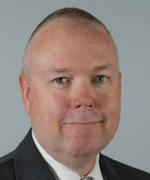 Todd Usher is co-founder of Home Oxygen Company, LLC, a full-service medical equipment company in central California. Home Oxygen Company specializes in portable oxygen technology and has expanded its service offering as market demands change. Todd has more than two decades of HME experience, working for small independent, large regional and national providers, as well as manufacturers. He has worked in multiple capacities at those companies, before starting Home Oxygen Company with his wife, Andrea Ewert.
Mark Votruba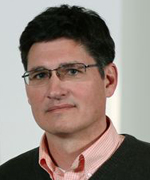 Mark Votruba, PhD, is an associate professor with positions in the Economics Department in the Weatherhead School of Management and in the Center for Healthcare Research and Policy (CHRP) in the Case Western Reserve University School of Medicine. Votruba's research spans topics in labor economics, health economics and public finance. In the area of health economics, Votruba's research focuses on the causes and consequences of low-quality care in the U.S. healthcare economy. His published work on the importance of search frictions in health insurance markets was awarded the Arrow Award for Best Paper in Health Economics by the International Health Economics Association in 2012. Votruba received his PhD in Economics from Princeton University in 2002. He also holds an MA in Public Policy Studies from the University of Chicago, as well as a BA in Mathematics from Centre College of Kentucky. Votruba instructs courses at both the graduate and undergraduate level. In 2010 and 2014, he was nominated for the Weatherhead Undergraduate Teaching Award. His graduate courses in Health Economics and Strategy serve the MSM-Healthcare program and the Cleveland Clinic-Weatherhead Executive MBA program. Votruba has served as academic director of the MSM-Healthcare program since its inception in 2014. He was named faculty director of Weatherhead School of Management Graduate Health Programs in 2015. Votruba is also a frequent contributor to the Fundamental of Clinical Medicine courses in the Case Western Reserve School of Medicine and in the Cleveland Clinic Lerner College.
Lisa Wells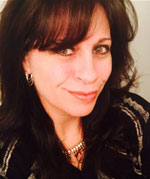 Lisa Wells is Vice President of Marketing for Cure Medical, a leading manufacturer of intermittent catheters and closed system catheters. In her lengthy career as a disability advocate, she has helped create several online social communities (Wheel:Life, Life After Spinal Cord Injury & iPush Foundation) to assist wheelchair users in discovering new relationships, lifestyle resources and web-based peer support groups. Previously, Lisa also led Get Social Consulting, a consulting practice that guided healthcare providers and manufacturers in creating digital programs for people who have disabilities. An acclaimed speaker, author and guest columnist, you will find her presenting at healthcare conferences nationwide.
Scott Wilkinson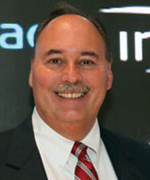 Scott Wilkinson has served as Chief Executive Officer of Inogen since March 1, 2017, President since Jan. 1, 2016, and a director since Jan. 1, 2017. Previously, Mr. Wilkinson served as Chief Operating Officer from Jan. 1, 2016, to March 1, 2017. Mr. Wilkinson also served as Executive Vice President, Sales and Marketing, from 2008 through Dec. 31, 2015, and in this role he oversaw Inogen's global operations in sales, marketing, customer service, product management, medical billing, and clinical services. Prior to that, Mr. Wilkinson served as Director of Product Management from 2005 to 2006, and Vice President, Product Management, from 2006 to 2008. From 2000 to 2005, Mr. Wilkinson worked for Invacare Corporation, a designer and manufacturer of oxygen products, as a Group Product Manager and helped launch their $100 million oxygen product line segment. From 1999 to 2000, Mr. Wilkinson served as a Product Line Director with Johnson & Johnson, a healthcare company. From 1988 to 1999, Mr. Wilkinson worked as a Research Scientist, Product Manager, and Project Leader at Kimberly Clark, a consumer products company. Mr. Wilkinson received a Bachelor's degree in Chemical Engineering from the University of Akron and an MBA from University of Wisconsin, Oshkosh.
Laura Williard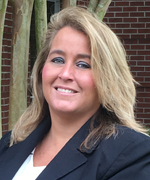 Laura Williard is the senior director of payer relations for the American Association for Homecare. She has served in the HME community for more than 24 years, most recently at Advanced Home Care as senior director of regulatory affairs, reimbursement compliance, and contracting. Williard has extensive experience working with managed care, Medicare advantage, MEDICAID MCOs, and state Medicaid programs. Laura is very active in the state associations, serving on the board for GAMES, Vice President for NCAMES, and Vice President for ATHOMES. She also served as the Vice Chair for the Jurisdiction C Medicare Council, and is a founding member of the Mediware User Group. Williard also participated as a member of the Palmetto 16 State Coalition Committee and sits on the Public Policy Committee of the Visiting Nurses Association of America. In addition to her industry involvement, Williard has previous experience managing a large reimbursement department with 150 employees and was responsible for all aspects of the revenue cycle.
Zach Wooldridge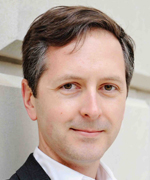 Zach Wooldridge is a founding partner at Elm Creek Partners, which is a Dallas-based private equity firm that makes investments of $5 to $20 million in equity in small to mid-sized growth companies. His firm is looking for talented entrepreneurs to pair with profitable companies in niche manufacturing, industrial services, healthcare, and transaction processing with revenue of $5 - $50 million, preferably based in Texas and surrounding states. They do not invest in businesses that are early stage or losing money. Wooldridge co-founded Elm Creek Partners with business partner, Aaron Handler in 2007. Prior to that, he executed a similar investment strategy at Red River Ventures. Before graduate school, he managed the development and deployment of Internet-based securities trading platforms for Investec Bank of South Africa out of their New York office. Wooldridge currently serves as a director FreeFlight Systems, TGE Industrial Services, and The Care Group. He just completed a year-long role as interim CEO of the largest chain of urgent care and occupational health centers in New Orleans, MHM Urgent Care, which was sold to Ochsner Health. His private equity experience has covered the following industries: urgent care, in-home respiratory therapy and DME, wholesale optical labs, behavioral health and addiction recovery, avionics, community banking, magazine publishing, retailing, wholesale furniture, wholesale seafood, and refinery construction and maintenance services. He earned an MBA from SMU in 2002 and a B.S. in accounting from Washington & Lee University in 1996. Wooldridge is the chairman of Dallas Area Habitat for Humanity. Habitat is the largest homebuilder in Dallas County, and it manages a social services organization, a mortgage lending operation, and a multiunit retail operation. He also serves as a trustee of The Episcopal School of Dallas, a premier coeducational college preparatory school serving pre-elementary through high school in a faith-centered environment. He has served on the audit, finance, advancement, and nominating and governance committees. Wooldridge is married with three young children. He and his wife actively support the Church of the Incarnation, Dallas Area Habitat for Humanity, and The Episcopal School of Dallas
Lisa Ziehl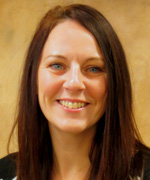 Lisa Ziehl is a Strategic Account Executive with Brightree, LLC and has been in the HME industry since 2004. At Brightree, she works closely with providers ensuring maximum use is being achieved, benchmarks are being met and operational efficiency is obtained. She is adamant that technology can aid in efficiencies and is passionate in helping HME providers find solutions within their workflow. Lisa is blessed with traveling to HME offices across the country where best practices are developed and implemented. She spent 10 years with Rice Home Medical, a health system-based HME in Minnesota where, as operations director, she focused on streamlining front-end processes to gain operational effectiveness. Lisa was honored to serve on the Midwest Association of Medical Equipment Suppliers Board of Directors for 4 years. She enjoys spending time on the water in the land of 10,000 lakes where she resides with her husband and 3 children.