2020 Networking Coming Soon!
2019 Networking
The HME News Business Summit prides itself in not only providing attendees with the best education in the industry, but also networking opportunities with peers that can't be found elsewhere.
Welcome Gathering:
Sunday, September 22, 5:30 to 7:00 PM
Take time to relax and meet other attendees after you sign in at the Summit registration desk. Head over to the Radiant Room on the 6th floor (lobby level) of the Ritz-Carlton. Light hors d'oeuvres, drinks and lively conversation will be served! www.ritzcarlton.com/cleveland
Networking Reception:
Monday, September 23, 5:30 to 7:00 PM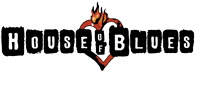 Join us at the House of Blues Cleveland, just a short walk from the hotel. There's no better place to host a reception in the city that boasts the Rock & Roll Hall of Fame! You'll enjoy delicious, hearty appetizers and beer and wine in a fun atmosphere where music and food feed the soul. Don't miss the presentation of the 2019 HME Excellence Awards "Provider of the Year" award during the reception!
Reception sponsored by: ACU-Serve

ACU-Serve provides a more cost-effective way to manage the revenue cycle.
ACU-Serve's best of breed solutions are tailored to fit the needs of each client while providing a proven workflow that adheres to industry best practices.
The key is using historic data to minimize wasted time and only interacting with invoices that need additional work then queueing them up at the right time to the right person.
By eliminating touches and working smarter, ACU-Serve offers competitive rates and improved collections.
ACU-Serve provides:
A/R follow up
Intake services
Cash Posting
Documentation Retrieval
Validation
PAR / CMN Services