About
The HME News Business Summit is the must-attend event for HME providers. Now in its 19th year, our model of high-level learning combined with dynamic networking opportunities creates the perfect environment for business leaders to form partnerships, find solutions and strategize for success.
What can you expect from the HME News Business Summit? Well, this isn't your standard tradeshow education. We bring in experts from inside and outside the industry to provide top-notch business education. Our popular Street Talk Workshops are peer-to-peer brainstorming sessions that you can't find anywhere else. They give you the opportunity to bounce ideas off each other and see what's working and what's not.
Bottom line: The HME News Business Summit is the place to be for HME leaders who are serious about their businesses.
The Summit provides:
High caliber educational sessions
Unique line up of speakers
Peer-to-peer workshops
Social receptions for networking
Breakfast, snacks and lunches included
About the Programmer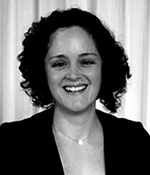 Liz Beaulieu has been the editor of HME News since 2008. In her role as editor, she oversees the monthly print issue and weekly HME Newswire, as well as moderates numerous industry webcasts and co-hosts the HME News in 10 podcast. She draws on that industry knowledge to develop the program for the annual HME News Business Summit, focusing on high-level education that best positions C-level executives to leverage opportunities and steer their companies toward success. She has a bachelor's degree in journalism from the University of Maine and a master's degree in non-fiction writing from the University of New Hampshire. She lives with her family in South Portland, Maine.