2022 Speakers coming soon!
2021 Speakers
Amber Casteel RN, BSN, CCM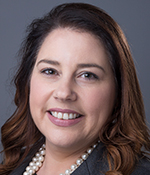 Amber Casteel is the Director of Clinical Effectiveness for BlueCare Tennessee, the Medicaid subsidiary of BlueCross BlueShield of Tennessee. She is responsible for overseeing utilization management. Amber is a goal-oriented and results-focused director with a solid background in utilization management and population health for multiple lines of business. She has been promoted throughout her career for strong leadership, relationship building, and exceptional quality standards. Amber is a RN with a bachelor's in science of nursing and is a certified case manager. She is a member of the Case Management Society of America and the Association of Managed Care Nursing. Amber participates in multiple community coalitions to educate community partners, healthcare providers and other case managers on the value of utilization and case management in the care of their patients and clients.
Don Davis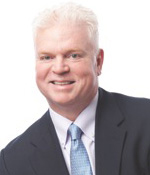 Don Davis is president of Duckridge Advisors, a boutique merger and acquisition advisory firm. Duckridge Advisors specializes in the HME industry, designing unique and targeted strategies to achieve maximum returns for each client. Don has more than three decades of M&A experience, raising nearly $1 billion for companies over his career and advising on significant acquisitions across multiple industries on four continents. He has served as the CFO of a billion dollar multinational firm, as well as successful HME-based startups. Don is a graduate of Duquesne University and a certified public accountant.
Duenna Dorsett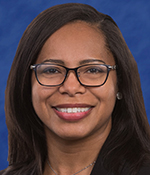 Duenna Dorsett is Vice President, Provider Engagement, at Sunshine Health. She is responsible for the management and oversight of provider relations, provider operations and provider data management for Sunshine Health. Duenna joined WellCare in 2008, and has over 20 years of experience in the development and management of comprehensive provider networks and engagement models to support healthcare providers, including those servicing elder, medically complex, and disabled populations. Ms. Dorsett designed Sunshine Health Plan's current provider engagement model and is responsible for oversight of the field and internal provider engagement teams, who establish and maintain professional contact with our provider community. Prior to joining WellCare, Duenna held positions in network contracting and provider relations for Humana Health Plans, UnitedHealthcare, and also for Evercare where she performed provider engagement activities to support providers in a nursing home diversion network. Duenna earned her master's degree in Gerontology from Kansas State University and a bachelor's from Albertus Magnus College.
Clint Geffert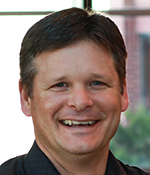 Clint Geffert is the President of VGM & Associates. As President, Clint's focus is on identifying solutions for VGM's membership so they can provide higher quality care at a better cost. This encompasses the post-acute market and growing and expanding VGM's market-oriented business solutions, government and regulatory efforts, key strategic relationships and priority corporate initiatives. Prior to serving as President, Clint was Vice President of Sales for VGM & Associates. In this role, he was able to gain a deeper understanding of the needs of providers and manufactures, thus applying them into VGM's offering. Prior to joining VGM, Clint worked for Philips Respironics, which granted him extensive experience driving value-based business models from a foundation of innovation. At Philips Respironics, he helped lead the growth of a complex multi-national organization for 14 years in varying roles and responsibilities. Early in his career, he initiated and nurtured a startup HME branch and sleep lab in south Texas. Geffert started his career at Brackenridge Hospital in Austin, Texas.
Stephen Griggs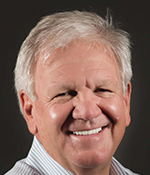 Stephen Griggs is CEO of AdaptHealth. He is the founder, president and CEO of AeroCare Holdings, which was founded in November of 2000 and which sold to AdaptHealth in 2020. Previously, he was president and COO of Rotech Medical Corporation from 1988 to 2000.
Jeanna Palmer Gunville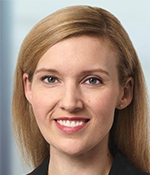 Jeanna Palmer Gunville is a shareholder at Polsinelli. Her practice focuses on corporate health care transactional work and regulatory matters. Her breadth of experience and in-depth understanding of the health care industry enable her to provide practical assistance to achieve her clients' legal, business and operational objectives. Jeanna counsels hospitals, health systems, academic medical centers, surgery centers, post-acute care providers and provider organizations on matters including:
Mergers, acquisitions and other change of control transactions
Strategic alliances, joint ventures and affiliations
Provider alignment and clinical integration
Cost savings initiatives
Purchased services and outsourcing arrangements (e.g., laboratory, medical supply distribution, transportation, transcription, hotel services, medical devices)
General corporate matters
Day-to-day operations
Anti-kickback and Stark Law
Corporate practice of medicine
Licensure requirements
Governance
Prior to practicing law, Jeanna served as a law clerk in the Consumer Protection Division of the Health Care Bureau of the Office of the Illinois Attorney General and as a judicial extern in the U.S. District Court for the Northern District of Illinois.
Mark Higley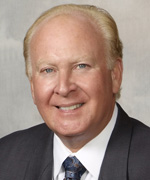 Mark Higley is Vice President of Regulatory Affairs of the VGM Group with responsibilities including corporate business development, market research and industry analysis. His current projects include analysis of governmental, regulatory and compliance issues affecting the DMEPOS industry, including national competitive bidding, health care policy, and other current home medical equipment and orthotic and prosthetic provider concerns. He sits on the AAHomecare Regulatory Council and on the board of the Healthcare Quality Association on Accreditation (HQAA), and is a regular speaker/panelist/consultant at numerous DMEPOS industry events. Mark received his Master of Business Administration in marketing research from the University of Iowa, and earned undergraduate degrees in Finance and Economics.
Timothy C. Pigg
Timothy C. Pigg has been the president & CEO of Rotech since January 2014. After many years in the home healthcare industry, Mr. Pigg joined Rotech when he sold his DME/HME business to the company in 1996. Over the last 24 years, Mr. Pigg has served in several management positions, including Division Vice President and Chief Operating Officer. Mr. Pigg attended the Medical University of South Carolina, where he received his BS Degree in Pharmacy in 1978 before completing his residency in Hospital Administration and Clinical Pharmacy in 1979.
Rami K. Karjian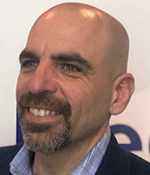 Rami Karjian began his journey in health care with McKinsey & Co, working together with health systems to improve patient flow across different areas of their hospitals. After a few years in the U.S., he moved to Asia to lead the Firm's Operations practice in the region. After over a decade with McKinsey working with hundreds of clients across the globe, Rami wanted the challenge of taking on an operating role allowing him to personally put into practice what he had been advising his clients for many years. He joined Flextronics as President of Flextronics' Global Services & Software business (the leading technology repair and reverse logistics company globally) where he was responsible for a business of 15,000 employees with operations in 25 sites across the Americas, Europe and Asia focusing on forward logistics/distribution and reverse logistics/repairs and spare parts, enabled by leading-edge software solutions.
Since 2015, Rami's efforts have been focused, with his co-founders (Raphael Rakowski and Andy Lipman), on scaling Medically Home Group as its CEO. Medically Home Group is the first commercially viable Virtual Hospital health care technology services company, providing all tools allowing its health system customers to safely bring hospital-level care where patients live. As part of that, Medically Home's team of nurses and physicians in its Mission Control Medical Command Center in Boston provide Virtual Hospital care to patients across Massachusetts, as well as additional customer operated command centers that provide Virtual Hospital care to patients across Florida, Wisconsin, Oregon, California, and Ohio.
Nathan Ray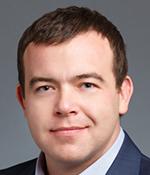 Nathan Ray leads healthcare M&A at West Monroe, where he has built a multi-disciplinary team bringing together industry, technology and M&A experts to deliver value to private equity and strategic buyers.
Nathan has deep expertise in emerging technologies and business models, acquisitive provider platforms and healthcare analytics. He helps healthcare investors understand and improve key systems and processes by identifying gaps and informing plans to de-risk, differentiate, enhance and scale.
Nathan values seeking knowledge, finding humor and being open – and his work reflects that. He draws inspiration from the challenges he is presented with and his commitment to developing people.
Prior to joining West Monroe, Nathan led product strategy at Discovery Health Partners and operations at Xerox, where he oversaw analytical R&D and product development for commercial payer and state health clients. He has a bachelor's degree from Ohio University and an MBA from Wright State University.
Gary Sheehan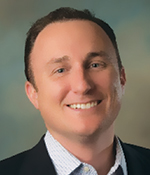 Gary Sheehan is the Senior Vice President of Regional Operations, AdaptHealth, New England. AdaptHealth is a full-service home medical equipment company that uses tailored products and services to empower patients to live their fullest lives – out of the hospital and in their homes. Prior to joining AdaptHealth, Mr. Sheehan was the CEO of Spiro Health, a private equity backed provider of home respiratory care and home medical equipment. Spiro Health was acquired by AdaptHealth in April of 2021. Spiro Health was formed in early 2020 when the leadership of America's Healthcare at Home, Cape Medical Supply and Health Complex Medical came together to build a comprehensive service provider focused on digital healthcare leadership and an unmatched patient and referral experience. Spiro acquired two additional entities later in 2020: Absolute Respiratory Care in Rhode Island and The Medical Store in Vermont. Prior to the creation of Spiro Health, under his leadership at Cape Medical Supply, the company grew from a small local provider to a regional leader in specialized HME service delivery. Mr. Sheehan sourced and led four regional acquisitions while at Cape Medical Supply: Cape & Islands Oxygen (from Cape Cod Healthcare, 2005), Seacoast Sleep Solutions (from founder and owner, 2011), New England Medical Homecare (from founders and owners, 2016) and Enos Home Medical's sleep therapy business (from corporate parent, 2019). Mr. Sheehan is a graduate of Boston College and earned his MBA from Suffolk University. He lives in West Barnstable with his wife and son.
Dr. Greg Sheff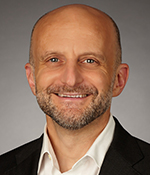 Dr. Greg Sheff's background includes 20 years in healthcare both as a practicing physician and healthcare executive. He currently serves as interim leader, Home Solutions, at Humana, where he is responsible for developing, implementing and advancing Humana's Home clinical capabilities. Prior to Humana, he served as Executive Vice President and Chief Medical Officer of AccentCare, one of the nation's leaders in home based healthcare services. At AccentCare he led the teams responsible for clinical operations, innovation, quality and coding as well as market development, provider joint ventures and payer partnerships. Prior to AccentCare, Dr. Sheff served as Executive Vice President, Clinical Systems for Seton Healthcare Family and was Chief Executive Officer of Seton Health Alliance ACO. Previously he held senior leadership positions at Austin Regional Clinic, including development of their value based care infrastructure. Dr. Sheff received a B.A. in Psychology from Stanford University, graduated from the University of New Mexico School of Medicine, and currently resides in Austin, Texas.
Dan Starck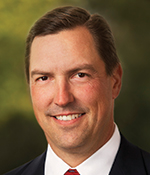 Dan Starck rejoined Apria Healthcare LLC in April 2012 as the company's Chief Executive Officer (CEO) of Apria Healthcare, Inc, the respiratory therapy/home medical equipment business unit. In December 2013, Apria Healthcare Group appointed him to the Company's Board of Directors. He previously served Apria for 14 years in progressively more responsible roles in branch, region and division operations in the western United States. From 2003 to 2006, he held the role of Apria's Executive Vice President (EVP) of Business Operations and EVP of Revenue Management. From 2006 to his reunion with Apria, Dan served as CEO of CorVel Corporation. Under his leadership, he achieved significant revenue and earnings growth for the Orange County, Calif.-based, national provider of industry-leading workers' compensation solutions.
Crispin Teufel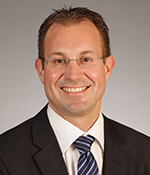 Crispin Teufel is the CEO of Lincare Holdings, Inc. He is a seasoned, international executive leader with deep knowledge and expertise in finance and reporting. With nearly two decades of progressively responsible experience in Germany and the U.S., Teufel assumed the role of CEO of Lincare Holdings Inc., the leading U.S. provider of respiratory therapy services for patients in the home, in July 2017. Teufel joined Lincare in 2013; he was named CFO and relocated to the company headquarters in Clearwater, Fla., after serving as Finance Director for Linde Engineering in Germany from 2011-13. Prior, Teufel was Head of the IFRS Competence Center and External Reporting at Linde's Munich headquarters. He began his career with financial roles at PWC and Arthur Andersen. A graduate of Ruhr-University in Bochum, Germany, Teufel is a licensed Certified Public Accountant and German Tax Advisor. Teufel currently is the Chairman of the Board of the Council for Quality Respiratory Care (CQRC) and serves on the Board of the German-American Chamber of Commerce and the Board of Directors with Bellerophon Therapeutics Inc. He served on the IFRS (International Financial Reporting Standards) Accounting Standards Committee of Germany from 2011-13. Teufel resides in the St. Petersburg/Clearwater area with his wife and two children.
Laura Williard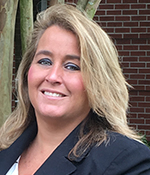 Laura Williard is the vice president of payer relations for the American Association for Homecare. She has served in the HME community for more than 24 years, most recently at Advanced Home Care as senior director of regulatory affairs, reimbursement compliance and contracting. Williard has extensive experience working with managed care, Medicare Advantage, Medicaid MCOs, and state Medicaid programs. Laura is very active in state associations, serving on the board for GAMES, vice president for NCAMES, and vice president for ATHOMES. She also served as the Vice Chair for the Jurisdiction C Medicare Council, and is a founding member of the Mediware User Group. Williard also participated as a member of the Palmetto 16 State Coalition Committee and sits on the Public Policy Committee of the Visiting Nurses Association of America. In addition to her industry involvement, Williard has previous experience managing a large reimbursement department with 150 employees and was responsible for all aspects of the revenue cycle.