2023 Speakers
Keynote: Colleen Hole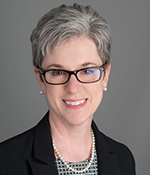 Colleen Hole serves in a dual role at Atrium Health as vice president of clinical integration and chief nurse executive for Atrium Health Medical Group, responsible for non-provider clinical practice and role optimization in ambulatory care. In addition, she is responsible for strategic and operational leadership for the Atrium Health hospital at home program, which was accelerated through the COVID-19 pandemic.
Under her leadership, the hospital at home program has become the nation's largest such program, evolving from a concept to create bedspace at the onset of the pandemic to a patient preferred way to receive hospital-level care in the comfort of their own home for a wide variety of medical conditions, such as heart failure, chronic obstructive pulmonary disease, pneumonia, asthma, various infections and post-operative conditions. The success of the program has yielded deeper investments into remote patient monitoring capabilities and wearable devices that make the hospital at home experience convenient and user-friendly for Atrium Health patients – so much so patient satisfaction scores are markedly higher compared to care provided in the system's bricks-and-mortar facilities – while also putting downward pressure on the cost of delivering care.
Prior to implementing hospital at home in March of 2020, Colleen served as Atrium Health's vice president of clinical integration in population health, where she was responsible for integrating the principles of population health and value-based care into clinical and operational practice.
Colleen previously served in the system's CHS medical group, providing strategic and operational leadership of six provider specialties, including pulmonary, critical care, infectious disease, palliative care, geriatrics and emergency medicine. In addition, she also led the CHS critical care network to standardize, coordinate and enhance critical care services across all the Carolinas Health System (which became Atrium Health) facilities and implemented the virtual critical care program to monitor nearly 400 ICU beds across the region – a program Atrium Health continues to depend upon to support some of its more rural hospital locations. Colleen's early and mid-career positions were primarily in acute care nursing leadership roles.
Colleen received both her bachelor's and master's degrees from the University of North Carolina at Charlotte and began her nursing career at Charlotte Memorial Hospital in 1984, which is now known as Atrium Health Carolinas Medical Center and is the flagship hospital for the Southeast region of Advocate Health, of which Atrium Health is a part. She was also a 2008 recipient of the North Carolina Great 100 award and is a Fellow of the American College of Healthcare Executives.
Ryan Bullock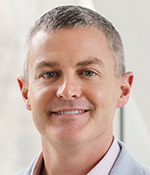 Ryan serves as Chief Operations Officer at Aeroflow Healthcare, a premier nationwide provider of durable medical equipment. In his current position, Ryan oversees organizational operations with a focus on software engineering, revenue cycle management, corporate development and payer relations. For over 14 years, Ryan has provided exceptional leadership, management and vision to Aeroflow, resulting in incredible growth and profitability for the company. Ryan holds a Bachelors of Science degree in Electronic Engineering from Western Carolina University and resides with his family in the beautiful mountains of Asheville, North Carolina.
Ann Cornelius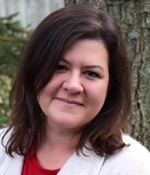 Ann Cornelius is vice president of strategic partnerships and operations for DASCO Home Medical Equipment. She has been part of the DASCO team and in the HME industry for 24 years. She currently oversees the company's branch operations, customer and clinical services, sales and business development. Most of her time is spent focused on strategic growth, customer experience, organizational culture and profitability. Ann is active with the Ohio Association for Medical Equipment Services (OAMES) and is a member of the Ohio Medicaid Advisory Committee. She is a graduate of Ohio Dominican University. She enjoys learning, traveling and live music.
Dr. William D. Frazier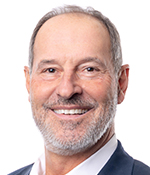 Dr. William D. Frazier has served as Chief Medical Officer (CMO) of Viemed since October 2015 and has been a director of the company since 2017. Viemed is one of the nation's largest providers of home mechanical ventilation (HMV) for patients with chronic respiratory failure. He also serves as the CMO of Verustat, a start-up remote patient monitoring company. Prior to this, Dr. Frazier practiced for more than 30 years as a pulmonologist, intensivist, and sleep disorders specialist. Dr. Frazier has served in many different leadership roles during his career, including stints as Chief of the Medical Staff, as a member of the board of directors of two large medical practices and as a director of a regional health system. Dr. Frazier is currently ABIM board certified in Internal Medicine, Pulmonary Medicine, Critical Care Medicine and Sleep Disorders Medicine. Dr. Frazier earned his Bachelor of Science from Vanderbilt University, his M.D. from the University of Mississippi, and completed post-doctoral training at the University of Virginia. Dr. Frazier has experience conducting clinical research projects, including trials evaluating new treatment options for COPD. He was first author on three articles published in peer reviewed journals in 2020, 2021, and 2022, reporting the significant benefits seen in patients using HMV as therapy for COPD.
Jonathan Gonzalez-Smith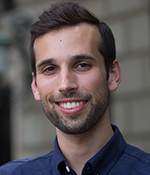 Jonathan Gonzalez-Smith is a Policy Research Associate at the Duke-Margolis Center for Health Policy, where he is responsible for helping lead the Center's work on improving health care access and outcomes for medically and socially underserved populations. His work considers how to support health system transformation at the organizational, regional, national, and international level, with particular attention to the intersection of health care policy and payment reform. His recent work includes identifying strategies for advancing safety net participation in accountable care, improving specialty care engagement in population-based payment models, and expanding access to home-based care.
Sarah Hanna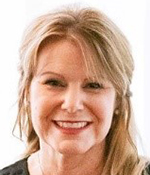 Sarah Hanna is the former CEO and founder of ECS North and has 30 years of experience in the health care industry. ECS North was acquired by ACU-Serve Corp. in August 2022. She is now the VP of Consulting Services for ACU-Serve. She is a nationally recognized speaker and consultant on revenue cycle management, business operations and strategy, as well as corporate culture and leadership. She is a Forbes Finance Council member, HomeCare Magazine Editorial Advisory Board member and a VGM Consultant. Sarah is a contributing writer for HME News and HomeCare Magazine.
Brad Heath
Brad Heath is Executive Vice President of AdaptHealth.
DeAnne Church Hobbs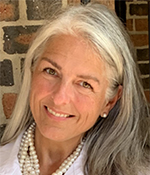 DeAnne Church Hobbs, BSN, RNC-OB, NPE-C, CCE, Senior Director, Strategy and Innovation, Continuum of Care, Premier, is responsible for developing and implementing the long-term goals and objectives for Premier's Continuum of Care business unit. In her role, she works closely with Premier's Continuum of Care leadership to analyze market trends and identify opportunities for growth. Being a clinical specialist and leveraging her extensive background, DeAnne founded Maternal Child Health Consultants – a full-service practice specializing in strategic planning, organizational transformation, market analysis and penetration, executive consulting, compliance, talent recruitment and retention, clinical outcomes improvement, meaningful use optimization, and liability reduction. In over 30 years of practice, she has had the opportunity to work with a range of organizations across various sectors, including an array of non-acute health care facilities, both critical access hospitals and large health systems, schools, government bodies and manufacturing firms. Some of her past clients include DaVita Kidney Care, the March of Dimes, United States Army John F. Kennedy Special Warfare School, the International Olympic Committee, and even a Member of Congress.
Jennifer Csik Hutchens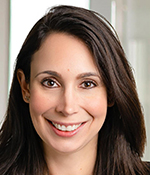 Jennifer Hutchens is a partner and Global Leader of the Health Care Practice Bryan Cave Leighton Paisner. She represents health care providers, ancillary service providers, licensed agencies, non-profits, management services organizations and other industry-based clients of all sizes. In the midst of this complex and highly technical regulatory landscape, clients rely on Jennifer to help achieve their strategic, operational and compliance goals. Jennifer builds and maintains long-term relationships with clients and is a trusted partner and adviser. She has a strong passion for the health care industry and particularly excels in advising clients as they implement novel, first-of-their-kind solutions and transactions. She regularly advises clients on topics of health innovation, including artificial intelligence (Al), telehealth and concierge medicine. Jennifer has deep experience interpreting federal and state health care guidance, including the Anti­Kickback and Stark laws, corporate practice of medicine and fee-splitting prohibitions, surprise/balance billing laws and price transparency rules. Jennifer's transactional practice is focused on joint ventures, mergers and acquisitions, and other affiliation and collaboration transactions, as well as health care contracting matters (professional services, managed and value-based care, and other contracts).
Lizzie Kelly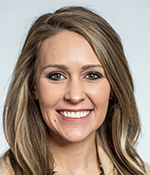 Lizzie Kelly serves as Vice President of Carrier Relations & Program Development for VGM Insurance Services and has been with the organization since 2015. In her role, Lizzie leads VGM Insurance's processing, surety bond, and non-programmed commercial insurance business team, which requires working closely with accounting, systems, and sales to ensure operational efficiencies. Lizzie earned the designation of Certified Insurance Counselor (CIC) through The National Alliance for Insurance in 2021 and her Certified Authority on Workers Compensation (CAWC) in 2023. In 2021, Lizzie was nominated & awarded VGM Group's Ace of Initiative. Before joining VGM Insurance, Lizzie served as a commercial underwriter for a regional carrier and held internships at various independent agencies. Lizzie obtained her BA in Finance from University of Iowa Tippie College of Business along with a Certificate in Risk Management and Insurance. She sits on Iowa's Vaughn Institute Young Alumni Board where she continues to give back to her alma-mater. Lizzie resides in Cedar Falls, IA, with her husband, Michael, and 3 young girls.
Sara Laures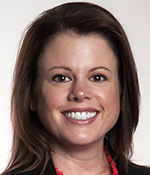 Sara Laures is the Chief People Officer for VGM Group, Inc. where she oversees people and culture strategy, human resources, talent acquisition, organizational development, facilities management, and manages corporate projects that support the success of VGM's multiple businesses and its employees. Sara has held roles in multiple VGM businesses during her career. She began at VGM's HOMELINK division in 1998 and spent five years developing a foundational knowledge of care coordination and its impact on patients' access to quality health care. For 14 years, she was responsible for leadership of VGM Education, spearheading the development of its robust virtual education platform and content. In her current role, she worked to expand workplace flexibility guidelines when VGM transitioned to a work-from-home policy, improving work-life balance of all employees—especially working mothers.
Kim Licata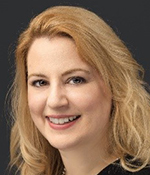 Kim Licata, VP, Payor Solutions, has the pleasure of managing client relationships with four of Labcorp's top national payors. Her main objective is to provide outstanding client service, explore new initiatives, and help resolve any challenges for these clients. No two days are the same; there is always something to explore with these clients! Since joining Labcorp in 2017, Kim worked alongside the Managed Care team to negotiate hundreds of managed care agreements with national payors to regional health plans, before moving last year from Labcorp's legal team to the business team. In her prior role, Kim provided counsel to the value-based care and Pixel by Labcorp teams to launch innovative relationships with payors and others beyond traditional laboratory services arrangements. In addition, Kim led several acquisition efforts from wellness to tuck-in pathology deals to further expand Labcorp's growth in existing and complimentary markets. Kim has worked with health care clients for 25 years in various roles. For the six years prior to joining Labcorp, Kim led the corporate law team at Blue Cross and Blue Shield of North Carolina, providing counsel to key business units and leaders on strategic development and investments, managed care, contracting, tax, privacy and information security. Kim previously held positions in two national law firms and a regional law firm, in addition to having been general counsel to a physician staffing and billing company and to a strategic investment joint venture. Kim received her juris doctor with honors from the University of North Carolina at Chapel Hill School of Law and her bachelor of arts with distinction (American Government and Philosophy) from the University of Virginia.
Miriam Lieber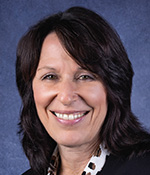 Miriam Lieber is a principal consultant, mentor and trainer specializing in home health care revenue cycle management. Her extensive experience with Medicare and other third-party payers has brought her national recognition in the home care industry. With over 25 years in the home care field, Miriam has consulted with over 500 HME companies nationwide and is a featured author of many articles in the areas of operations management and leadership. She is also a nationally known speaker for many home care trade associations. In her consulting practice, Ms. Lieber's clientele includes HME companies, managed care organizations, hospitals, wholesalers, pharmacies and manufacturers. She is known to have practical approaches to complex operational matters and assists her clients with the nuts and bolts of running a profitable business.
Patty Mastandrea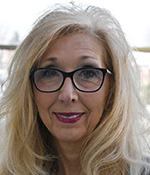 Patty Mastandrea is Chief Executive Officer of MedCare Equipment Co., LLC, headquartered in Greensburg, Pa. Mastandrea has more than 35 years of health care experience, beginning with her career in procurement with UPMC in Pittsburgh. She came to Greensburg's Westmoreland Hospital as purchasing manager 28 years ago, and soon moved to MedCare as Director of Operations, where she worked to expand the scope of service to meet patient care needs beyond the hospital environment. For 15 years, she served as MedCare's Chief Operating Officer, before being named CEO of the company, which now operates seven distribution centers, employs 300 staff in clinical and customer service roles, and produces annual revenue of $90 million. Mastandrea is a member of the Executive Advisory Board for Brightree and a member of ResMed's HME Key Opinion Leaders/Advisory Board. She attended West Virginia Wesleyan College. She is the married mother of three adult children and is a lifelong resident of Westmoreland County.
Robert Minicucci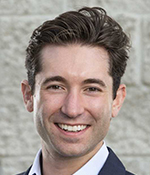 As the Director of Business Development at Health System Services, Robert Minicucci plays a pivotal role in driving the company's strategic growth and expansion. He leads the development of strategic initiatives, leveraging his expertise in strategic planning and market analysis, while cultivating critical partnerships to enhance healthcare services. Rob has successfully strengthened sales operations, implemented growth-oriented frameworks, and enjoys developing meaningful relationships with industry stakeholders. Prior to HSS, Rob kicked off his career at San Francisco-based hedged fund, Ironwood Capital Management, and then ventured into a business development role at Stockholm-based Y-combinator startup, GetAccept. Beyond his professional achievements, Rob finds joy playing music with his band, Roy G Biv, and cherishes quality time with his wife, Jessica, and their 6-month-old son, Thomas.
Alan Morris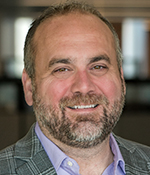 Alan Morris is the Senior Vice President of Strategy for VGM & Associates. Alan brings over 15 years of experience as a consultant in the health care space to VGM. With a background in industry analysis, research, and regulations, he has extensive knowledge that he can use to ensure that VGM's members and vendors are kept up to date on all industry trends, regulations, and legislation at the state and federal level. Alan worked for VGM & Associates from 2007-2014, delivering multiple keynotes, seminars and webinars on industry regulatory impacts and market trends. Prior to re-joining VGM, he led a team of internal consultants and analysts in the health care sectors of strategy, finance, clinical, operation and value-based contracting for a multi-state midwestern health system. He also obtained expertise in health care policy, strategic partnership management and performance management.
Tina Platania, Pharm.D., CDCES
Tina Platania is a registered pharmacist and Certified Diabetes Care and Education Specialist. She graduated from the University of Florida in 2000 with her Pharm. D. degree. After many years of working as a licensed pharmacist in the retail setting, she accepted a position as Director of Clinical Services with CCS overseeing the LivingConnected and LivingLinked programs. Within these services, she leads a team of registered nurses and dietitians that provide initial device education and ongoing clinical support to patients. Tina has been instrumental in transitioning CCS from a DME provider to a company offering a whole-person care management approach, most recently partnering with the Chief Medical Officer, Dr. Arti Masturzo, since that role was created. CCS's emphasis is not only providing remote patient monitoring and education but meeting and supporting the patient where they are in their health journey. The company's mission has been to improve overall health by addressing the physical, social, and behavioral needs unique to each individual patient.
Sharon Priutt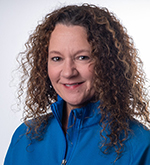 Sharon Pruitt is elevating Whole Health as the DMEPOS Solutions Management Director at Carelon Post Acute Solutions, a division of Elevance Health. With over 25 years of experience leading companies in the delivery of rehab and home medical equipment, she has made a significant impact in the HME industry, including serving as President of the Association for Tennessee Home Oxygen and Medical Equipment Services. Since joining Elevance 6 years ago, Ms. Pruitt has led a team in the development and implementation of a platform for utilization management of DMEPOS for health plans that is designed for the DMEPOS provider.
Jordan Schneider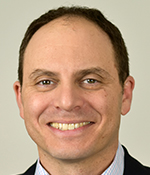 Jordan Schneider is the Founder & CEO of ModoHealth. ModoHealth was founded in 2021 to transform HME/DME to accelerate the adoption of value-based care. Prior to ModoHealth, he led the transformation of Alana Healthcare from a DME company into a national population health provider focusing on COPD & CHF. Prior to his departure from Alana in 2018, he built value-based contracts with Cigna, Humana, Anthem, Scripps Health and others. Between 2018 and 2021, Jordan led the start-up of two Calif.-based Medicare Advantage plans and served as an executive consultant at a commercial health plan.
David Siegel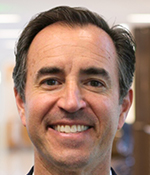 David Siegel is CEO and majority owner of Nationwide Medical, Inc. David helped transform Nationwide Medical, Inc., from a small family-owned company into a national sleep and respiratory company. David has primarily focused on the company's strategic direction, payer contracting expansion, and manufacturer relationships. David currently sits on several industry committees, including the Board of Directors at AAHomecare. David holds an Exemptee license and he earned a Bachelor of Science degree in Organizational Systems Management from California State University, Northridge.
Kris Srinivasan, MD, MBA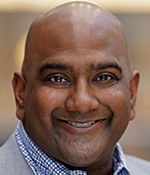 Kris is VP, Strategy and Business Development, for RestorixHealth. He brings a unique background of clinical, entrepreneurial and process expertise to the health care industry. Kris has spent the last 12 years designing, developing and executing commercial optimization strategies for various health care organizations such as McKesson Medical Surgical, Fresenius Kidney Care, and Syneos Health. His innovative and proactive approach to solving complex problems in health care has enabled impactful change to care delivery and reimbursement models. Kris is a passionate advocate for patients and continues to educate industry leaders on value-based care models and integrated health solutions to better serve those in need.
Marshall Staton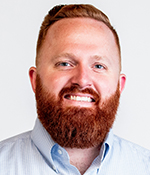 Marshall is a native North Carolinian. He was born and raised in Charlotte before earning a Bachelor's Degree from UNC-Chapel Hill. Marshall began his Human Resources career in the Staffing Industry and has been in the HR field for over 10 years. He joined Aeroflow in March 2017 as a Corporate Recruiter and was promoted to his current role as Director of Human Resources in 2018. Marshall lives in Charlotte with his wife Emma, their two children, Bo and Bennie, and their two dogs. In his role as HR Director, he is responsible for developing Aeroflow's HR strategy and implementing it across the organization to ensure we can fulfill our mission and delivering world class care and service to our patients. Marshall has oversight of the entire employee lifecycle, including recruiting & onboarding, orientation & initial training, payroll & benefits, DE&I, employee relations & experience, ongoing training & development.
Mitch Steiner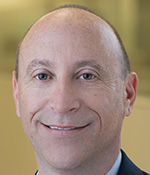 As Group Vice President, Continuum of Care, Mitch Steiner oversees Premier's programs for non-acute healthcare providers. In this role, Mitch leads Innovatix and Essensa, Premier's group purchasing organizations that serve these markets, as well as its channel partner programs. Steiner's extensive experience in group purchasing, business development, and team leadership make him uniquely suited for this role. His track record includes successfully bringing to market new technologies, and growing enterprise-level programs in the pharmacy, medical device, business and industry, and technology spaces for companies including Hill-Rom and Vizient. Prior to joining Premier in 2021, Steiner most recently served as Chief Commercial Officer of Clew Medical, where he had overall responsibility for commercialization of a novel healthcare IT product that utilizes artificial intelligence and machine learning to predict patient outcomes.
Katie Stevens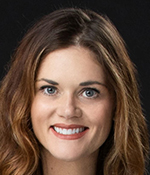 Katie Stevens has spent the majority of her career in complex rehab, joining the industry first in customer service in 2006 and advancing across several leadership positions. Katie is a relational leader who enjoys collaboration and authentic connection. She joined Reliable Medical in January of 2020, and in her role as CEO, provides oversight and direction across all operational functions for each location, while supporting the company's growth. Katie has a bachelor's degree in business from The University of Redlands, and a master's degree in marketing from the University of Nottingham.
Laura Williard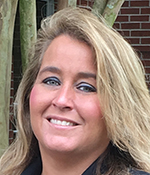 Laura Williard is the vice president of payer relations for the American Association for Homecare. She has served in the HME community for more than 24 years, most recently at Advanced Home Care as senior director of regulatory affairs, reimbursement compliance and contracting. Williard has extensive experience working with managed care, Medicare Advantage, Medicaid MCOs and state Medicaid programs. Laura is very active in state associations, serving on the board for GAMES, vice president for NCAMES, and vice president for ATHOMES. She also served as the Vice Chair for the Jurisdiction C Medicare Council, and is a founding member of the Mediware User Group. Williard also participated as a member of the Palmetto 16 State Coalition Committee and sits on the Public Policy Committee of the Visiting Nurses Association of America. In addition to her industry involvement, Williard has previous experience managing a large reimbursement department with 150 employees and was responsible for all aspects of the revenue cycle.