2023 Speakers Coming Soon!
2022 Speakers
Elizabeth Bierbower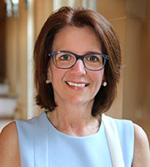 Elizabeth Bierbower (Beth) is a strategic leader with more than 30 years of proven executive level experience in the health insurance industry. She is known for her ability to identify and capitalize on emerging trends and for creating strategic partnerships with companies to drive scale and growth. Beth is both an operator and innovator. Most recently, Beth was Segment President and a member of Humana's Executive Management Team, leading a division covering 11m members and generating over $7 billion in annual revenue.
Beth currently serves on the Boards of Option Care, Friday Health Plans, BlueSprig, Quest Analytics, Paradigm Corp and Brella Insurance, and serves as a strategic advisor to a number of companies. Beth is a graduate of the Nashville Healthcare Fellows Program and was formerly an adjunct Professor at Carnegie-Mellon University.
Beth holds a Master's degree in Public Management from Carnegie Mellon University where she graduated with highest honors. She is a published author of the books Engage! A guide to engaging your consumers in their health and Busy Bee: Queen Bee. Beth is a frequent speaker on customer experience and leadership topics and is host of the B-Time Podcast where she interviews leaders and innovators in the healthcare industry.
Dexter Braff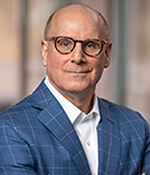 Dexter Braff is President of The Braff Group, one of the nation's leading health care merger and acquisition advisory firms (source: Refinitiv). Founded in 1998, the firm has completed more than 370 health care deals. With 35 years of experience representing health care services companies, Dexter is recognized as the industry expert in health care M&A. He has written and contributed to feature articles in numerous publications and has written a chapter in the Handbook of Business Valuation published by John Wiley & Sons. He is frequently interviewed on various topics regarding health care M&A by news outlets, including Bloomberg News, CNBC, USA Today, The Huffington Post and other health care journals. He has also presented seminars, webinars and podcasts, and has been the keynote speaker on various issues regarding health care mergers and acquisitions and finance across the country. Dexter holds an MBA from the University of Pittsburgh, a Master of Science from the University of Oregon, a Bachelor of Arts from Cornell University, and received the Vincent W. Lanfear Award for academic achievement.
Pete Carlson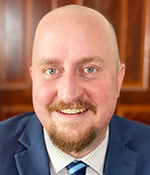 Pete Carlson is an experienced paramedic turned administrator who is focused on opening doors for providers and patients, while improving access/experience beyond the walls of clinics and hospitals. With nearly two decades of Emergency Medical Services & Community Paramedicine practice, he has found his family at Medically Home as Chief of Paramedicine and continues to focus on operationalizing Mobile Integrated Health solutions that leverage a variety of mobile diagnostics, allowing for treatment in place and virtual collaboration with a multi-disciplinary team of caregivers. Pete was introduced to Medically Home while employed at Mayo Clinic and has had the honor to continue collaborating with his past employer, since joining the team. He holds an MBA and bachelor's degree in business from Saint Mary's University of Minnesota. He resides in Minnesota with his wife and kids and enjoys spending time on their hobby farm.
Doug Clarke, MD, MBA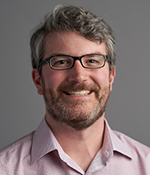 Doug Clarke, MD, MBA is a practicing Internal Medicine physician and is President of TetherMed, Medically Home's Mobile Integrated Health solution. Doug earned both his undergraduate and medical degrees from the University of Virginia, and he completed his residency at George Washington University. Doug spent five years as a hospitalist with time at a small hospital in rural Virginia and on the faculty at the Medical University of South Carolina, and he continues to see patients weekly at a free clinic in Baltimore. After earning an MBA from the Kellogg School of Management at Northwestern University, he joined the Center for Medicare and Medicaid Innovation as a Medical Officer, where he wrote and enacted CMS's Hospital at Home waiver, which he led through July 2021. He lives with his wife and three children in Maryland.
Tim Cremieux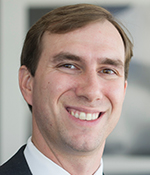 Tim Cremieux is a Principal on Waud Capital Partners' (WCP) Healthcare Investment Team. Broadly, he maintains coverage of WCP's medication supply chain, pharma services, and health & wellness investment initiatives. He currently serves on the board of WCP portfolio companies Apotheco, Pharmacy Partners, and PromptCare. He is responsible for leading all aspects of the deal process, including sourcing, due diligence, deal structuring, and post-investment portfolio management. Further, Tim works closely with the WCP Ecosystem on managing executive partner recruitment, sector thesis development, and active new deal campaigns. Tim has spent his entire career in finance and investment roles. Previously, he worked in private equity at GenNx360 Capital Partners and GTCR and in investment banking at Bank of America Merrill Lynch. He holds a BBA in Finance, summa cum laude, from the University of Notre Dame and an MBA from Harvard Business School.
Patricia Deferio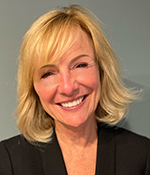 Patricia Deferio has over 30 years of health care experience working with providers, hospitals and health plans. She worked at State University of New York University Hospital as Managed Care Contract Manager before accepting a position as Vice President of Network Management for MVP Health Care, a regional not-for-profit health plan servicing New York and Vermont. In this position, she held responsibility for contracting, corporate provider relations and recruitment of a statewide behavioral health network. Currently, she holds the position of Vice President of Professional Relations at CareCentrix, which offers a continuum of home-based services such as DME, Home Infusion, Home Sleep, Post-Acute Care and Serious Illness Care at Home. She oversees provider-facing relationships covering a multitude of areas, including claims payment and billing, and provider satisfaction.
Craig Douglas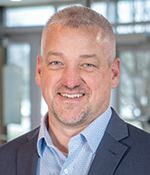 Craig currently serves as vice president of Payer and Member Relations for VGM & Associates, where he focuses on helping providers navigate payer relationships. Craig helps address concerns that are impacting VGM's broad range of members from a payer perspective, including medical policies, adequacy of provider networks and reimbursement, and alternative payment models aimed at achieving better care, better outcomes and lower overall health care costs. Craig has also previously served as vice president of Provider Relations for VGM's HOMELINK division, where he built and fostered relationships with payers and providers across the country. Craig has been with VGM since 1999.
Zach Gantt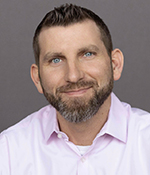 Zach is a health care executive with two decades of experience in post-acute respiratory care services and outcome-based care models. Zach grew up in the home care/respiratory industry and in a family of successful respiratory therapists and entrepreneurs. After becoming an RT himself, Zach worked in acute care for three years before transitioning back into post-acute care. Zach served as Special Projects Manager & National Clinical Educator for Linde-RSS and served as VP of Health Management & Chief Clinical Officer at Alana Healthcare, developing the CROM program that transitioned the company from a DME provider in Tennessee into a national disease management organization. Zach started Encore with the vision of radically improving post-acute respiratory care delivery through clinical excellence, innovative technologies and the NEXUS software.
Eugene Goldenberg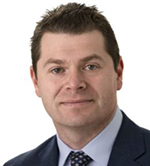 Eugene Goldenberg joined Edgemont Partners in December 2019 and leads the firm's investment banking franchise in post-acute care services, distribution and health care staffing. Eugene brings deep knowledge of corporate finance and proven advisory expertise from 15 years of experience advising both public and private companies in a variety of merger and acquisition, capital raising and strategic transactions. Since 2012, he has executed over 40 health care transactions representing more than $10 billion in aggregate value.
Prior to joining Edgemont, Mr. Goldenberg worked at Cain Brothers, where he grew the firm's nascent post-acute business into a preeminent home health and hospice franchise. Prior to Cain Brothers, Eugene worked as a senior equity research analyst at BB&T Capital Markets, where he focused on small and mid-cap health care services companies in home health and hospice, pharmacy benefit management (PBMs), distribution, specialty pharmacy and infusion, health care technology (HCIT) and care management.
Mr. Goldenberg earned a Bachelor of Science from Rutgers University with a Major in Finance and a Minor in Art History.
Sarah Hanna
Sarah Hanna is the CEO and founder of ECS North. ECS North provides consulting and revenue cycle management services to health care providers throughout the U.S. She is a member of the Forbes Finance Council, a member of HomeCare Magazine's Editorial Advisory Board, a VGM Consultant and a nationally recognized speaker.
Mark J. Higley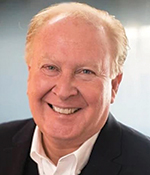 Mark J. Higley is Vice President of Regulatory Affairs of the VGM Group, with responsibilities that include corporate business development, market research and industry analysis. His current projects include analysis of governmental, regulatory and compliance issues affecting the home care and DME industry, including health care policy, government reimbursement, market demographics, benchmarking and trends, and other current home care provider concerns. He sits on the AAHomecare Regulatory Council and on the board of the Healthcare Quality Association on Accreditation (HQAA), and is a regular speaker/panelist/consultant at numerous home care industry events. Mark received his Master's of Business Administration in marketing research from the University of Iowa, and earned undergraduate degrees in Finance and Economics. Prior to his 1998 employment with VGM, Mark held a variety of executive positions with the Arena Football League in Chicago and as a financial analyst with Deere & Company in Moline, Ill.
Elizabeth Hilla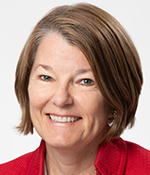 Elizabeth Hilla is senior vice president of the Health Industry Distributors Association. HIDA's distributor members serve a range of healthcare markets, including home care providers, hospitals, physician offices, nursing homes, and many other segments. Hilla's areas of responsibility include public affairs, industry affairs, education, and market research. She also oversees the Healthcare Supply Chain Collaborative, which brings together providers, distributors, manufacturers, and group purchasing organizations to address supply chain challenges. Prior to joining HIDA in 1986, Hilla was associate editor of Medical Products Sales magazine, a trade publication for the healthcare distribution industry. A passionate advocate for advancing the value of distribution in healthcare, Hilla speaks frequently at industry meetings. She graduated summa cum laude from Florida State University with a degree in Communications. In her spare time, she enjoys hiking, scuba diving, and volunteering as an English teacher for immigrants.
Alex Hoopes, PharmD, CAHIMS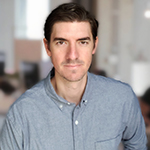 Alex Hoopes serves as Director, Healthcare Innovation, for Cardinal Health at-Home Solutions, a business unit within Cardinal Health and market-leading medical supplies provider serving people with chronic and serious health conditions in the United States.
Hoopes is a Chicago-based product development and management leader. He has over a decade of experience at the intersections of health care and technology, defining and executing strategies in high-growth markets. His teams have managed dozens of commercial products through the development lifecycle, including seeding six (and counting) new products from concept to first customer, positive cashflow and beyond. Areas of focus include health care quality ratings systems, health care interoperability standards, medication management, home health and hospital-at-home.
Hoopes was previously in Cardinal Health's Outcomes business and joined Cardinal Health when OutcomesMTM was acquired by Cardinal Health in 2015. In Outcomes, he led the product innovation team and had responsibility for product management, product marketing, business intelligence and risk-based pricing. Prior to this role, Hoopes held a leadership position overseeing the provider network team. He also held positions in operations and clinical program design.
Hoopes holds a pharmacist license and earned a Doctor of Pharmacy degree from Drake University. He also carries a certification in health information management from the Healthcare Information and Management Systems Society.
Vijay Kedar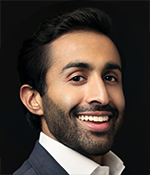 Vijay Kedar is CEO and Co-Founder of Tomorrow Health. Backed by a16z, BoxGroup, and Obvious Ventures, Tomorrow Health is America's trusted partner for home-based care. Vijay started Tomorrow Health when his mother battled Acute Respiratory Distress Syndrome. After four months in the ICU, his mother returned home only to face the fragmented process of coordinating the durable medical equipment and supplies she would need for recovery. Tomorrow Health streamlines the home-based care process to center patients while providing coordinated workflows and cost savings to payors, providers and DME suppliers. Under Vijay's leadership, they've partnered with more than 125 leading health plans and hospital systems across 29 states, brought on an active advisory board of leaders from Humana, BCBS, HHS and Tenet Healthcare, and grown a stellar team of alums from Amazon, Flatiron Health, Warby Parker and Uber.
Prior to Tomorrow Health, Vijay spent several years helping to scale Oscar Health - leading care management strategy and operations to support chronically ill patients through home-based interventions. He is an alum of Harvard College and Harvard Business School, and made his way to Oscar after years in private equity at Goldman Sachs, where he evaluated $1.1 billion in investments across health care, technology and energy.
Miriam Lieber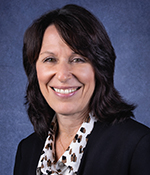 Miriam Lieber is a principal consultant, mentor and trainer specializing in home health care revenue cycle management. Her extensive experience with Medicare and other third-party payers has brought her national recognition in the home care industry. With over 25 years in the home care field, Miriam has consulted with over 500 HME companies nationwide and is a featured author of many articles in the areas of operations management and leadership. She is also a nationally known speaker for many home care trade associations. In her consulting practice, Ms. Lieber's clientele includes HME companies, managed care organizations, hospitals, wholesalers, pharmacies and manufacturers. She is known to have practical approaches to complex operational matters and assists her clients with the nuts and bolts of running a profitable business.
Josh Marx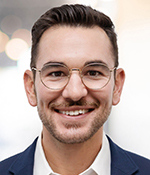 Josh Marx is CEO of Medical Service Company, a third-generation family-owned business founded in Cleveland, Ohio, in 1950. Over his career, Josh has held various roles supporting Sales, Mergers & Acquisitions, Strategic Partnerships, Marketing, Brand Management and Operations Management. MSC has over 40 locations and over a dozen strategic partnerships with health systems across the country where it assists with the smooth transition of patients from hospital to home. The company employs over 420 employees and is responsible for over 100,000 patients across the nation. Josh earned his Master of Business Administration from the Weatherhead School of Management at Case Western Reserve University and Bachelor's in Business Administration from Coastal Carolina University.
Paul Miller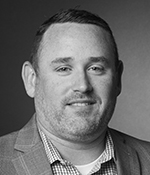 Paul Miller is currently a Director of Business Development at Medline with a key emphasis in the HME Provider market space. He has worked at Medline since May of 2005 and leads a sales strategy that is specifically focused on reducing customer business costs, improving outcomes, and driving all types of revenue for customer businesses. Medline is the largest privately-held manufacturer and distributor of medical supplies uniquely positioned to provide products, education and support across the continuum of care. The company's ability to bring best practices from one care setting to another — from large health care systems and independent physician practices to home health patients and their families – is what sets it apart. Medline's team is made up of clinicians, researchers, engineers, financial experts and 1,700 direct sales representatives with outstanding expertise that know the health care business from the bottom-up and top-down.
Ben Moe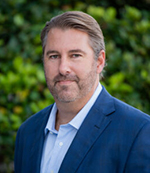 Ben Moe is a Managing Partner at Osceola Capital Management. He oversees all aspects of the firm's investment activities, including origination, evaluation and execution of investments. As a member of the Investment Committee, he serves on the boards of several Osceola portfolio companies, including Central Medical Supply Group, Forward Solutions, Industry Services Co., PayrHealth, Quote.com, Revelation Pharma and Tendit Group. Ben has completed over 65 M&A transactions to date across a wide variety of industries.
Previously, Ben served as CEO of Avesta Asset Management, a private equity firm focused on value-add, multi-family real estate investments. Before Avesta, he was CFO of Advantage Waypoint, an outsourced business services company, where he helped lead the acquisition of 24 businesses before an eventual sale to Apax Partners. Ben also spent six years in the investment banking groups of Bear Stearns and Raymond James, and five years as a United States Air Force officer and hospital administrator.
Ben earned an MBA from Duke University and a BS with Distinguished Graduate designation from the United States Air Force Academy.
Matthew Pettit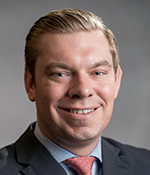 Matthew Pettit founded Seven Hills Capital to bring a unique long-term operating perspective to health care services investing.
Prior to forming Seven Hills, Matt founded Ascend Dermatology with the goal of creating an organization that provides world-class, compassionate care to dermatology patients and offers a unique succession planning vehicle for dermatology practice owners. Matt served as the CEO of Ascend where he oversaw operations, the construction of a corporate team and associated back-office support center, and all financial functions. Additionally, Matt led business development sourcing and the execution of several add-on-acquisitions. Ascend merged into Forefront Dermatology in 2016.
Matt developed his passion for health care after being involved with several successful ventures as an investor and advisor while at Beecken Petty O'Keefe and Company and Piper Jaffray. He worked with companies in the health care information technology, practice management, staffing, infusion and home health sectors. Matt has also made personal investments in the health care space, targeting primarily outpatient services and personal wellness. Matt currently serves on the Board of Directors of The VersiCare Group and Reliable Medical Supply. Matt is a member of the Young Presidents' Organization (YPO) Chicago Chapter.
Matt received his M.B.A. from the University of Chicago and his Masters in Accounting and B.S. from The Ohio State University with Honors, where he received the Presidential Salute and Pacesetter Awards. Matt lives with his wife and two sons in Nashville, Tennessee.
Steve Schmidt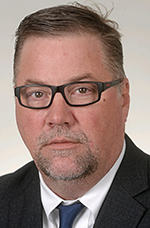 Steve Schmidt is currently the Director of Managed Care at Acuity Insurance. Previously, Steve held positions with Markel Corporation, FirstComp Insurance and Sedgwick. Additionally, Steve has experience in food and industrial manufacturing management with Minsa Corporation and Vickers Inc. He has had held positions that include Human Resources Manager, Large Loss and Settlement Specialist, Senior Claims Analyst, Operations & Analytics Manager, and Director of Operations & Strategic Partnerships. Steve earned his Bachelor of Science degree in Business Administration from Bellevue University in Nebraska. Steve has also achieved his AIC, AIS, SCLA, Series 6, and licenses for claims handling in multiple states.
Emmet Seibels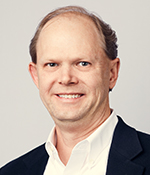 Emmet Seibels is the president and co-founder of Verustat. Prior to founding Verustat, Seibels co-founded and was president of SnapWorx and Verus Healthcare, where he grew the companies to over $80 million in combined revenue in seven years before the companies were sold to Brightree and Adapt Health, respectively. Prior to Verus, he founded FrontStream Payments and led the company through its formation, three acquisitions and all fundraising efforts, creating a company with about $13.5 million in gross revenue in less than three years. Previously, Seibels was the second employee and part of the founding team at Verus Financial Management, a company that sold for $325 million to Sage Group in 2006. Before his time with Verus, Emmet worked in investment banking at Robinson-Humphrey Company and worked for two start-up software companies.
Kris Srinivasan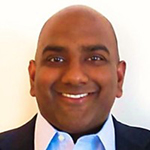 Kris Srinivasan is the senior manager, payer strategy, at McKesson Medical-Surgical and is responsible for leading the core payer strategies for the HME division. Kris's background in designing, developing and executing product commercialization strategies for various health care organizations and technologies has enabled a proactive mindset of determining where the industry is going rather than trying to keep up with today's reimbursement needs. By leveraging his clinical and process expertise, Kris has been focused on delivering positive patient outcomes through qualitatively and quantitatively developing the HME value proposition to all stakeholders in the health care industry.
Daniel J. Starck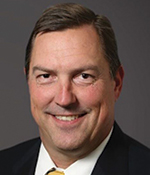 Dan Starck joined Owens & Minor as Executive Vice President of the newly formed Patient Direct segment and CEO of Apria in March 2022 upon Owens & Minor's acquisition of Apria, Inc., a leading provider of integrated home health care equipment and related services in the United States. Dan oversees Owens & Minor's Patient Direct segment, including both the Apria and Byram Healthcare businesses.
Previously, Dan served as CEO of Apria, taking on the role in 2015 following several years as CEO of the company's home respiratory and home medical equipment segment. He was also a member of Apria's Board of Directors beginning in 2013.
From 2006 to 2012, Dan served in a series of advancing leadership roles, starting with President and COO to CEO of CorVel Corporation, a California-based provider of workers' compensation solutions. Prior to his time with CorVel, Dan spent 14 years with Apria in progressively more responsible roles in branch, region and division operations, eventually rising to Executive Vice President of Business Operations and EVP of Revenue Management.
Dan holds a B.S. in Business from San Diego State University.
Todd J. Stephens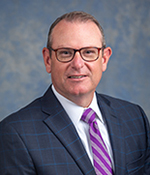 Todd Stephens is COO of Stephens Pharmacy and Northeast Med-Equip, an independent pharmacy and medical equipment provider in Honesdale, Pa. The business was originally founded in 1992 as a medical equipment store by his parents, the late Wayne W. and Judy Stephens. Todd joined the company after the passing of his father and a 16-year career in the transportation industry. Today, the business currently employees 44 people. Working with his brother, Wayne, a registered pharmacist, and sister, Paige, a registered nurse, he currently oversees the areas of finance, strategy, sales & marketing and technology. Todd is also the founder of Northeast Accessibility, a business that specializes in creating accessibility solutions for people with limited mobility. Prior to entering the family business, he served as Senior Vice President of Sales for national transportation company BostonCoach Corp., once a subsidiary of Fidelity Investments. In his 16 years with the company, he rose through the organization serving in many capacities, including operations, marketing, strategy and e-commerce. He is a graduate of Temple University in Philadelphia. In addition to serving in volunteer and leadership capacities with various community and civic organizations, Todd is also an independent director and Vice Chair of the Board at The Dime Bank, a community bank serving Northeastern Pennsylvania. He lives in Honesdale with his wife Richelle, a registered nurse. They have two children, Hunter, a healthcare consultant in Washington, D.C., and Chase, a sophomore at Arcadia University in Glenside, Pa.
Matt Waller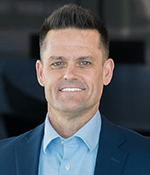 Matt Waller is president of HOMELINK, a division of The VGM Group. He joined HOMELINK in 2014, helping to develop a national sales, marketing and business development team. Matt's teams have introduced new service offerings such Physical Medicine, Hearing Healthcare, Home and Vehicle Modifications, and Diagnostic Imaging, allowing HOMELINK to grow its market share in both workers' compensation and commercial markets. He succeeded HOMELINK founder, Dave Kazynski, as president in March of 2021. Matt joined The VGM Group in 2012 and has 25 years of experience in business development focusing on strategic planning, marketing and sales. Prior to the health care industry, his background includes 15 years with advertising agencies managing market research, strategic planning and new product/program launches for numerous Fortune 500 companies. Matt earned his BA in Communication Studies from the University of Northern Iowa. He currently serves on the Board of Directors for the American Association of Payers, Administrators and Networks (AAPAN), Community Foundation of NE Iowa, and the Cedar Valley Miracle League.
Daniel Wellman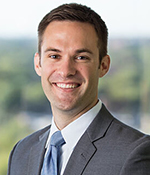 Dan Wellman is a Principal at Silver Oak Services Partners, a middle market private equity firm based in Evanston, Ill. Dan is active Silver Oak's health care investing strategy, which focuses primarily on provider businesses and medical supplies distribution. Dan leads Silver Oak's investments in DASCO Home Medical Equipment, a respiratory-focused provider of durable medical equipment in the Midwest, and Geriatric Medical, a distributor of consumable medical supplies to the post-acute market in New England. Prior to Silver Oak, Dan held private equity investing positions at Crestview Partners and Madison Dearborn Partners. He began his career in the investment banking division of J.P. Morgan. Dan is originally from Cleveland and received his B.S. from the University of Virginia and M.B.A. from Harvard Business School.
Laura Williard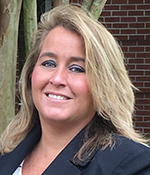 Laura Williard is the vice president of payer relations for the American Association for Homecare. She has served in the HME community for more than 24 years, most recently at Advanced Home Care as senior director of regulatory affairs, reimbursement compliance and contracting. Williard has extensive experience working with managed care, Medicare Advantage, Medicaid MCOs and state Medicaid programs. Laura is very active in state associations, serving on the board for GAMES, vice president for NCAMES, and vice president for ATHOMES. She also served as the Vice Chair for the Jurisdiction C Medicare Council, and is a founding member of the Mediware User Group. Williard also participated as a member of the Palmetto 16 State Coalition Committee and sits on the Public Policy Committee of the Visiting Nurses Association of America. In addition to her industry involvement, Williard has previous experience managing a large reimbursement department with 150 employees and was responsible for all aspects of the revenue cycle.