2021 SPEAKERS COMING SOON!
2020 Speakers
Asim Akhtar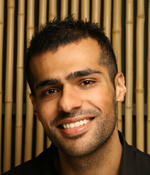 Asim Akhtar is the CEO & Principal of Sullivan Health Holdings. Sullivan Health Holdings is a network of DME/HME companies that helps empower patient lives in the home care setting. Previously, he was Vice President & Executive Board Member of the RNA Corporation from 2003–19. RNA Corporation is a privately owned CPG manufacturer & research lab with annual revenues of $50 million. He was also the Founder & CEO of Kyoku Holdings LLC from 2010–18. Kyoku Holdings was a private company that manufactured personal care products and supplements generating millions of dollars per year in profits. Akhtar earned a PhD from the University of Oxford, where he was a British Heart Foundation Scholar. He has published more than eight independent research articles and developed expertise in MRI, novel drug discovery and medical device research.
Clint Geffert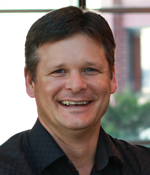 Clint Geffert is the President of VGM & Associates. As President, Clint's focus is on identifying solutions for VGM's membership so they can provide higher quality care at a better cost. This encompasses the post-acute market and growing and expanding VGM's market-oriented business solutions, government and regulatory efforts, key strategic relationships and priority corporate initiatives. Prior to serving as President, Clint was Vice President of Sales for VGM & Associates. In this role, he was able to gain a deeper understanding of the needs of providers and manufactures, thus applying them into VGM's offering. Prior to joining VGM, Clint worked for Philips Respironics, which granted him extensive experience driving value-based business models from a foundation of innovation. At Philips Respironics, he helped lead the growth of a complex multi-national organization for 14 years in varying roles and responsibilities. Early in his career, he initiated and nurtured a start-up HME branch and sleep lab in south Texas. Geffert started his career at Brackenridge Hospital in Austin, Texas.
Eugene Goldenberg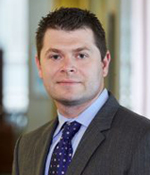 Eugene Goldenberg is managing director, post-acute, staffing and distribution, at Edgemont. He's been focused on health care for almost his entire professional career, half as an equity research analyst (2006-12) and most recently as an investment banker (since 2012). After starting out as an analyst in the Financial Control Group at Morgan Stanley, he quickly realized that his passion lay elsewhere, which led him to join an up-and-coming analyst to build the first ever health care services equity research platform at BB&T Capital Markets. He diligently worked his way up to Senior Research Analyst by age 27 (the youngest within the firm's 15-member senior research team). As a research analyst, he was regularly cited in major publications (Bloomberg, Dow Jones, Reuters) and made several live-TV appearances on CNBC's Squawk Box and The Call. One of his greatest professional accomplishments was working on a second-generation, family-owned home health and hospice business, and its ultimate sale to a publicly traded strategic buyer. It was a business he closely followed for almost 10 years before having the opportunity to work with the sister (CEO) and brother (President) team to find the right partner and home for a legacy their parents started in 1970, almost 50 years ago. One of his former colleagues said, "Everything I learned, I learned from a client," and while that was not meant to be advice, it has proven to be gospel. Goldenberg graduated from Rutgers University with a B.S. in Finance and a Minor in Art History (concentration on Ancient Greece and Italian Renaissance studies), and holds series 7, 63, 79, 86 and 87 securities licenses.
Stephen Griggs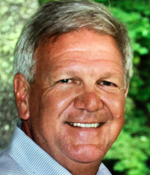 Stephen Griggs is the founder, president and CEO of AeroCare Holdings, which was founded in November of 2000. Prior to that, he was president and COO of Rotech Medical Corporation from 1988 to 2000.
Mark Higley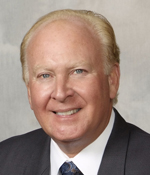 Mark Higley is Vice President of Regulatory Affairs of the VGM Group, with responsibilities including corporate business development, market research and industry analysis. His current projects include analysis of governmental, regulatory and compliance issues affecting the DMEPOS industry, including national competitive bidding, health care reform, and other current home medical equipment provider concerns. He sits on the AAHomecare Regulatory Council, on the board of the Healthcare Quality Association on Accreditation (HQAA), and is a regular speaker/panelist/consultant at numerous HME industry events. Mark received his master's of business administration in marketing research from the University of Iowa, and earned undergraduate degrees in Finance and Economics. Prior to his 1998 employment with VGM, Mark held a variety of executive positions with the Arena Football League in Chicago, and as a financial analyst with Deere & Company, Moline, Ill.
Jonathan Hill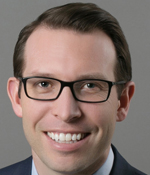 Jonathan Hill is a Managing Director at TripleTree, focused on new business development, client engagement, and transaction execution. Jonathan specializes in Healthcare Services, with a focus on post-acute care, behavioral health, pharmacy, and technology-enabled services. Prior to joining TripleTree, Jonathan was an investment banker at William Blair & Company, where he primarily focused on M&A execution, as well as public and private equity financings. He began his career as a member of UnitedHealth Group's Corporate Development team where he was responsible for evaluating and executing M&A transactions on behalf of the company's business segments. In addition to transaction work, Jonathan worked closely with executive management providing analysis and support for various strategic initiatives. Jonathan earned a B.A. in Economics from Amherst College and a M.B.A. from Harvard Business School.
Jim Hollingshead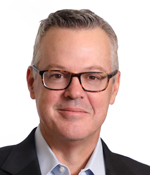 Jim Hollingshead was appointed president of ResMed's sleep business in July 2017. He previously served as president of the company's Americas region, beginning in March 2013. He joined the company in 2010 as vice president of Strategy and Business Development. In 2011, his role was expanded to include the leadership of ResMed's Ventures and Initiatives unit, responsible for growing early-stage businesses. An industry leader in digital health, Jim helped create and execute ResMed's strategy to transform its business—and the sleep therapy industry—by introducing built-in communications on all of its sleep apnea devices, coupled with cloud-based business process automation applications that help customers grow revenues while also cutting costs. Under Jim's leadership in the Americas region, ResMed launched the Air10™ Series of cloud-connected CPAP machines, which led to rapid share gains and unprecedented adoption of its SaaS platforms. Before joining ResMed, Jim spent 18 years in strategy consulting, where he worked with senior executives across a wide range of industries, mainly biotech, high tech and telecommunications. From 2008 to 2010, he was a senior partner in the Strategy and Life Sciences practices at Deloitte Consulting, based in San Francisco. Jim currently sits on the boards of Insulet (NASDAQ: PODD), the global leader in digital diabetes health and tubeless insulin pump technology, and SleepScore Labs, a venture-backed startup that uses ResMed's proprietary sleep sensing technology to help validate and deploy a wide range of solutions that improve sleep. He's also a member of the executive steering committee of ResMed's joint venture with Verily, created to enable healthcare providers to more efficiently identify, diagnose, treat, and manage individuals with sleep apnea. Jim holds a Bachelor of Arts in history and international relations with Highest Distinction from Stanford University, and a master's and Ph.D in political science from the University of California at Berkeley, where he was awarded a graduate student Fellowship by the National Science Foundation.
Laizer Kornwasser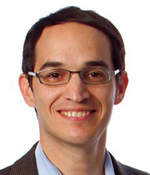 Laizer brings more than 20 years of executive experience to CareCentrix. As President and Chief Operating Officer, he is responsible for driving operational excellence and business strategy. Prior to CareCentrix, Laizer was a professor of management at the Sy Syms School of business at Yeshiva University, and has held executive leadership positions in investment banking and Fortune 50 companies, including having served as the Senior Vice President of Consumer Solutions and Retail Markets at Medco. He holds a MBA from Harvard Business School and a BS in Accounting from Yeshiva University's Sy Syms School of Business.
Miriam Lieber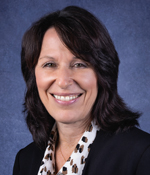 Miriam Lieber is an independent consultant and trainer specializing in operations management and compliance for homecare providers. Her extensive experience with Medicare and other third-party payers has brought her national recognition in the homecare industry. With more than 25 years of experience in the home care field, Miriam is a featured author of many articles in the areas of operations and accounts receivable management, pending regulations and compliance. Additionally, she is a nationally known speaker for many home care trade associations. In her consulting practice, Ms. Lieber's clientele includes pharmacies, home health care companies, Medicare and other third-party payers, investment firms, hospitals and manufacturers. She has worked with more than 350 home care providers. Lieber is known to have practical approaches to complex reimbursement/compliance matters, and assists her clients with the nuts-and-bolts of running a profitable business.
Mike Matson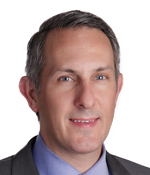 Mike Matson joined Needham & Company in 2013 covering the Medical Technologies sector. Prior to joining Needham, Mike spent nine years covering the medical supplies and devices industry for Mizuho Securities and Wells Fargo Securities. He previously worked in the medical device industry for Stryker's Orthopaedics and Endoscopy divisions in marketing and product development. Mike has received multiple awards for stock picking and earnings estimate accuracy. Most recently, he was ranked first for stock picking in the Health Care Equipment & Supplies sector in the 2017 Thomson Reuters Analyst Awards. He was also ranked 10th in the TipRanks Top Ten Analysts of 2016 (across all sectors), 3rd for earnings estimate accuracy in the Health Care Equipment & Supplies sector in the 2014 Thomson Reuters Analyst Awards, 1st for earnings estimate accuracy in the Health Care Equipment & Supplies sector in the 2013 Thomson Reuters Analyst Awards, 2nd for stock picking in the Health Care Equipment & Supplies sector in the 2008 Thomson Reuters Analyst Awards, and 4th in the medical device sector for stock picking in the 2007 Wall Street Journal Best on the Street. Mike has a BS in Mechanical Engineering from North Carolina State University with a minor in Economics and a MBA from Duke University's Fuqua School of Business with a concentration in Health Sector Management. Mike holds a medical device patent (U.S. patent 6,919,914).
Luke McGee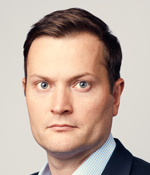 Luke McGee is the Chief Executive Officer of AdaptHealth Holdings. Mr. McGee founded AdaptHealth in conjunction with Quadrant Management in 2012. Prior to partnering with Quadrant, Mr. McGee was in the investment banking group at Deutsche Bank and before that Merrill Lynch. He holds a bachelor's degree in Economics from Duke University.
Matthew Monaghan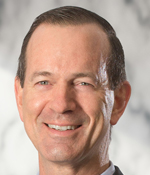 Matthew E. Monaghan has been Invacare's President and Chief Executive Officer since April 2015 and Chairman of the Board since May 2015. Prior to joining Invacare, Mr. Monaghan served as a business unit leader at Zimmer Holdings (now Zimmer Biomet NYSE: ZBH), a major orthopedic implant company, serving first as Vice President and General Manager of the company's Global Hips business (December 2009 to January 2014) and later as Senior Vice President of Hips and Reconstructive Research (January 2014 until joining Invacare). While at Zimmer, Mr. Monaghan was responsible for the Hip Division's new product development, engineering, marketing, clinical studies, quality, regulatory affairs and results of the shared sales and supply chain functions. Later, those responsibilities also included directing global research for various areas of material, process and product innovation. Prior to joining Zimmer in 2009, Mr. Monaghan spent eight years as an operating executive for two leading private equity firms, Texas Pacific Group (TPG) and Cerberus Capital Management, where he led acquisitions and operational improvements of portfolio companies in medical device and consumer goods and service industries. For the first 13 years of his career, Mr. Monaghan held various engineering, financial and management positions at General Electric (NYSE: GE). Since November 2016, Mr. Monaghan has served as a Director of Syneos Health (NASDAQ: SYNH), formerly known as INC Research (NASDAQ: INCR), a contract research and contract commercial organization serving the needs of pharmaceutical clients.
Richard Popiel, MD, MBA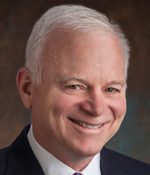 Dr. Richard Popiel is a board-certified internal medicine physician and health care executive with more than 26 years of experience leading patient-centric health care organizations. He is currently a Senior Advisor at McKinsey & Company. Dr. Popiel recently retired from Cambia Health Solutions, a Portland, Ore.-based health solutions company where he served as the company's Executive Vice President and Corporate Chief Medical Officer for over six years. At Cambia, he was responsible for all medical cost (clinical, network, pharmacy), as well as the clinical strategy deployed to improve health plan members' outcomes and their experiences as healthcare consumers. Prior to joining Cambia Dr. Popiel was President and Chief Operating Officer for Horizon Healthcare Innovations, a Horizon BlueCross BlueShield of New Jersey company, Vice President and Chief Medical Officer for Horizon BlueCross BlueShield of New Jersey, and Vice President and Senior Medical Director for The Permanente Company, a subsidiary of Kaiser Permanente. Dr. Popiel serves on the Boards/Advisory Boards of Healthmap Solutions, Medecision, BioiQ, Tabula Rasa Healthcare, Pager, and Sentio. He is also a member of the Board of The George Washington University Medical Faculty Associates, one of the largest medical groups in the District of Columbia.Dr. Popiel received his doctorate of medicine degree from The George Washington University and his MBA from The Kellogg School of Management at the Northwestern University.
Justin Racine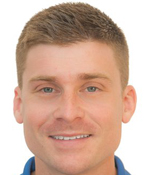 Justin Racine serves as a Senior Commerce Consultant at Perficient, where he helps clients achieve their business goals through commerce enabled technologies. Prior to joining Perficient, Justin acted as Director of Marketing & eCommerce at Geriatric Medical Supply, where he helped the business achieve more than 82% of total company revenue through digital experiences. Before his time at Geriatric Medical, Justin led the eCommerce vision and execution at Invacare, a $1 billion healthcare device manufacturer and distributor. Justin has spoken at more than 15 global conferences within the last six years on eCommerce strategy and implementation, and was published for his theories in Henry Stewart Publications, Journal of Brand Strategy. Justin has more than 10 years of experience in eCommerce, specifically focused within the medical device and health care product space.
Bradley M. Smith ATP, CMAA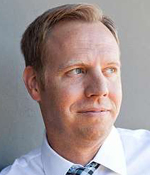 For more than 15 years, Brad has held a number of significant executive positions, including founding Lone Star Scooters, which offered medical equipment and franchise opportunities across the country; Lone Star Bio Medical, a diversified DME, pharmacy and home health care company; and BMS Consulting, where he provided strategic analysis and M+A intermediary services to executives in the health care industry. At Vertess, Brad is a Managing Director and Partner with considerable expertise in DME, urgent care, home health care, hospice, pharmacy, medical devices and related health care verticals.
Daniel Starck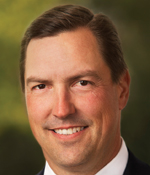 Dan Starck rejoined Apria Healthcare LLC in April 2012 as the company's Chief Executive Officer (CEO) of Apria Healthcare, Inc, the respiratory therapy/home medical equipment business unit. In December 2013, Apria Healthcare Group appointed him to the Company's Board of Directors. He previously served Apria for 14 years in progressively more responsible roles in branch, region and division operations in the western United States. From 2003 to 2006, he held the role of Apria's Executive Vice President (EVP) of Business Operations and EVP of Revenue Management. From 2006 to his reunion with Apria, Dan served as CEO of CorVel Corporation. Under his leadership, he achieved significant revenue and earnings growth for the Orange County, California-based, national provider of industry-leading workers' compensation solutions.
Crispin Teufel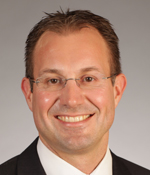 Crispin Teufel is the CEO of Lincare Holdings, Inc. He is a seasoned, international executive leader with deep knowledge and expertise in finance and reporting. With nearly two decades of progressively responsible experience in Germany and the U.S., Teufel assumed the role of CEO of Lincare Holdings Inc., the leading U.S. provider of respiratory therapy services for patients in the home, in July 2017. Teufel joined Lincare in 2013; he was named CFO and relocated to the company headquarters in Clearwater, Fla., after serving as Finance Director for Linde Engineering in Germany from 2011-13. Prior, Teufel was Head of the IFRS Competence Center and External Reporting at Linde's Munich headquarters. He began his career with financial roles at PWC and Arthur Andersen. A graduate of Ruhr-University in Bochum, Germany, Teufel is a licensed Certified Public Accountant and German Tax Advisor. Teufel currently is the Chairman of the Board of the Council for Quality Respiratory Care (CQRC) and serves on the Board of the German-American Chamber of Commerce and the Board of Directors with Bellerophon Therapeutics Inc. He served on the IFRS (International Financial Reporting Standards) Accounting Standards Committee of Germany from 2011-2013. Teufel resides in the St. Petersburg/Clearwater area with his wife and two children.
Dr. Jacob C. Warren, PhD, MBA, CRA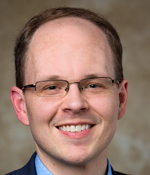 Dr. Jacob Warren is a behavioral epidemiologist in the Mercer University School of Medicine, where he serves as the Associate Dean for Diversity, Equity, and Inclusion and as the Rufus C. Harris Endowed Chair and Director of the Center for Rural Health and Health Disparities (an NIH Center of Excellence). Dr. Warren specializes in the development of innovative approaches to improve health status and health outcomes in populations impacted by health disparities, with a particular focus on rural residents. Dr. Warren has Bachelors degrees in mathematics and biology and a Masters of Business Administration from Georgia Southern University, and a PhD in Epidemiology from the University of Miami School of Medicine. He has published five books (including two specifically on rural health issues), published more than 50 peer-reviewed journal articles and book chapters, and received more than $12 million in grants to support his research from NIH, HRSA, CNCS, the Commonwealth Fund and others. Dr. Warren serves as a Health Equity Ambassador for the American Psychological Association and was named the 2016 Researcher of the Year by the National Rural Health Association.
Scott Wilkinson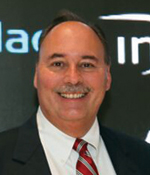 Scott Wilkinson has served as Chief Executive Officer of Inogen since March 1, 2017, President since Jan. 1, 2016, and a director since Jan. 1, 2017. Previously, Mr. Wilkinson served as Chief Operating Officer from Jan. 1, 2016, to March 1, 2017. Mr. Wilkinson also served as Executive Vice President, Sales and Marketing, from 2008 through Dec. 31, 2015, and in this role he oversaw Inogen's global operations in sales, marketing, customer service, product management, medical billing, and clinical services. Prior to that, Mr. Wilkinson served as Director of Product Management from 2005-06, and Vice President, Product Management, from 2006-08. From 2000-05, Mr. Wilkinson worked for Invacare Corporation, a designer and manufacturer of oxygen products, as a Group Product Manager and helped launch their $100 million oxygen product line segment. From 1999 to 2000, Mr. Wilkinson served as a Product Line Director with Johnson & Johnson, a healthcare company. From 1988 to 1999, Mr. Wilkinson worked as a Research Scientist, Product Manager, and Project Leader at Kimberly Clark, a consumer products company. Mr. Wilkinson received a Bachelor's degree in Chemical Engineering from the University of Akron and an MBA from University of Wisconsin, Oshkosh.