2022 Sponsors
Now Booking Sponsorships for 2022
We have several sponsorship options available, and all of them are designed with extensive benefits. No matter which level you choose, you can be sure you will get a great return on your investment.
Contact your sales rep to sign up today!
Northeast / Ohio Sales Contact:
Sarah Flanagan, President & Publisher
207-319-6967
[email protected]
Midwest / Southeast / West Coast Sales Contact:
Jo Reed, Account Manager
207-749-7307
[email protected]
Silver Sponsors
Fisher & Paykel

Fisher & Paykel Healthcare is a leading designer, manufacturer and marketer of products and systems for use in respiratory care, acute care, surgery and the treatment of obstructive sleep apnea.
Our medical devices and technologies are designed to help patients transition to less acute care settings, help them recover quicker and assist them to avoid more acute conditions.
We are a global business, based in 35 countries and selling into 120. Since the 1970s, we have focused on continuous improvement and innovation in the development of world-leading medical devices and technologies, and today, our products are considered leaders in their respective fields. www.fphcare.com
Sunset Healthcare Solutions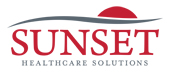 Sunset Healthcare Solutions is a manufacturer and distributer of quality HME supplies available at exceptionally affordable prices. Since 2004, Sunset has established an international presence with its small business ethos and highly specialized customer service.
That's why HMEs choose Sunset for respiratory products, home medical equipment, and accessories. Sunset's complimentary private label program provides custom designs and layout to increase providers' brand visibility, and the packaging options are the most flexible in the industry.
Sunset's knowledgeable in-house sales representatives are always ready to pick up the phone. Call today and find out why customers say Sunset is just easier to work with! https://sunsethcs.com
TIMS Software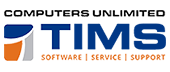 TIMS Software is a fully integrated business management solution for HME/DME providers with cloud-hosted or on-site options. Our total revenue cycle management solution offers compliance-centric, revenue-qualifying patient intakes, workflows with high visibility, and rules-based supporting document and payer authorization requirements. TIMS optimizes revenue opportunities by streamlining and automating denial processing and collections activities. Our innovative Medical Collections Worklist considers payer payment behavior and timely filing requirements. TIMS also brings choices for each patient order with low-contact mobile delivery to the patient's home, curbside pickup at your retail location, or integrated shipping options with all major carriers. Additionally, TIMS offers comprehensive warehouse and inventory management, KPI analysis with integrated business intelligence, and accounting features with TIMS Accounts Payable and TIMS General Ledger. Developed by Computers Unlimited, TIMS is more than a software, it is a partnership that backs its users with highly-committed, US-based customer support, available 24 hours a day. For more information, visit TIMSsoftware.com/Medical or call 406-255-9500.
Registration Sponsor
Prochant

Prochant is a leading reimbursement firm with a dedicated focus on HME and pharmacy. We have a proven track record of helping HME and pharmacy providers meet their financial goals. Our scalable solutions, years of experience, and advanced technology provide excellent results to the healthcare community. Headquartered in Charlotte, North Carolina, our client base includes national HME and pharmacy providers and health systems. www.prochant.com
Official Tradeshow Sponsor
Medtrade

Medtrade events are the largest HME industry gatherings in the US and features three days of education, products, and networking all under one roof! Join us in Atlanta for Medtrade East, October 18-20, or next year for Medtrade West in Phoenix, April 4-6. See the latest innovations from exhibitors, hear tips and advice from experts in the classrooms, and reconnect with colleagues or make new connections – see you there! www.medtrade.com