2023 Sponsorship Packages Now Available!
A variety of new & upgraded sponsorship offerings have been released for 2023 HME News Business Summit. Download the packages here. For more details or to request a proposal, contact HME News business manager, Christina Throndson.
Summit Sponsors
ACU-Serve

For over 20 years, ACU-Serve has earned a reputation as a trusted HME/DME and home infusion billing and collection service. The company's offerings allow clients to streamline billing processes and comply with the ever-changing federal and insurance industry regulations. www.acuservecorp.com
Prochant

Prochant is a leading reimbursement firm with a dedicated focus on home-based care. When you partner with Prochant, you have the resources necessary to grow your business. As healthcare evolves, so should the way you manage your business. Prochant has a proven track record of helping home-based care providers meet their financial goals. Our scalable solutions, years of experience, and advanced technology provide best-in-class results to the healthcare community. Headquartered in Charlotte, North Carolina, our client base includes national home-based care providers and health systems.
Our team of revenue cycle management experts and purpose-built analytics software make Prochant unmatched for efficiency, effectiveness, and security in home-based care. Prochant's reputation and dedication earned us a spot on the Inc. 5000 list of fastest growing private companies in the United States, the official partner for focused billing solutions with VGM and Associates, and HITRUST CSF certification, the gold standard in digital security compliance for HIPAA. For more information about how we're changing the back office in the world of home-based care, visit www.prochant.com or follow us on LinkedIn and Twitter @prochant.
Strategic Office Support (SOS)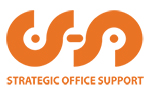 Strategic Office Support (SOS) specializes in staffing solutions for HME companies. Trained and vetted staff is tailor-selected for your company's specific needs. Tap into top talent around the globe at up to 60% cost savings. We will solve your staffing shortage and reduce your payroll costs. SOS is committed to transparency, fairness, and excellence. We have no long-term contracts, no hidden fees, and no contract minimum spend requirements. Our commitment to you is backed by a 60-day money back guarantee. Explore partnering with SOS today! Visit www.strategicofficesupport.com/summit to learn more.
Tactical Back Office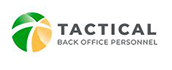 Tactical Back Office: A new approach to finding front and back office personnel.
The DME/HME industry is constantly in need of well-trained front and back-office personnel. Highly educated and well trained employees with excellent communication skills are hard to find. Tactical Back Office (TBO) provides a more effective, and less costly approach to hiring front and back-office staff. Finding the most experienced employees to help build your business can be risky. And hiring the wrong person can be costly.
TBO has an extensive pool of talent cultivated over years of training. Their candidates are highly educated and understand the healthcare industry. The training process is far more comprehensive than any other staffing firm, with TBO taking on all costs of recruitment, screening, hiring, and training. There is no risk to their clients. Their business model has proven to reduce turnover and increase retention rates far beyond industry averages, improving profit margins and reducing overhead. Clients have seen the following benefits:
Under 5% turnover rate
Fully-trained personnel
No language barriers or time constraints
Reduced overhead and increased margins
To learn more, visit tacticalbackoffice.com or contact us by phone: (800) 558-7501
VGM Group

Headquartered in Waterloo, Iowa, VGM is a 100% employee-owned company providing business and professional services to thousands of business customers across North America. Services include group purchasing, commercial insurance, management of healthcare services and networks in post-acute cases, healthcare distribution direct to patient homes, specialty consulting, online education, digital, print, and traditional marketing and more. VGM employs more than 1,500 people across 36 states and Canada. Approximately 600 people work in the Waterloo offices and the remainder work in one of VGM's eight offices outside of Waterloo or work from home. VGM has been named the Top Workplace in Iowa on multiple occasions and is proud of its role in the communities in which it serves. For more information visit www.vgmgroup.com.
Peak Sponsors
Brightree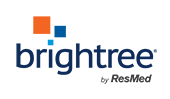 Brightree is an award-winning healthcare IT company that provides intuitive cloud-based solutions expertly designed to streamline workflows, optimize business performance, and improve patient outcomes. Delivering world-class innovation to HME, pharmacy and home infusion providers, out-of-hospital care organizations rely on Brightree's industry-leading integrated technology to provide seamless digital experiences and end-to-end connected care.
Through automated text and email communication, electronic documentation and signature capabilities, and virtual patient and caretaker support, Brightree has set a new standard for real-time personalized care. Brightree's intelligent business management tool utilizes data-driven insights to help boost productivity, eliminate inefficiencies, and simplify business operations giving providers clear direction on how to better serve their patients.
Brightree's scalable solutions work to mitigate common challenges that pertain to reimbursements, interoperability, and compliance leading to long-term business success. Brightree is a wholly owned subsidiary of ResMed (NYSE: RMD, ASX: RMD). To learn more, visit www.brightree.com and follow @Brightree on Twitter.
Fisher & Paykel

Fisher & Paykel Healthcare is a leading designer, manufacturer and marketer of products and systems for use in respiratory care, acute care, surgery and the treatment of obstructive sleep apnea.
Our medical devices and technologies are designed to help patients transition to less acute care settings, help them recover quicker and assist them to avoid more acute conditions.
We are a global business, based in 35 countries and selling into 120. Since the 1970s, we have focused on continuous improvement and innovation in the development of world-leading medical devices and technologies, and today, our products are considered leaders in their respective fields. www.fphcare.com
Sunset Healthcare Solutions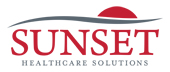 Sunset Healthcare Solutions is a manufacturer and distributor of quality HME supplies available at exceptionally affordable prices. Since 2004, Sunset has established an international presence with its small business ethos and highly specialized customer service.That's why HMEs choose Sunset for respiratory products, home medical equipment, and accessories. Sunset's complimentary private label program provide custom designs and layout to increase providers' brand visibility, and the packaging options are the most flexible in the industry. Sunset's knowledgeable in-house sales representatives are always ready to pick up the phone. Call today and find out why customers say Sunset is just easier to work with! https://sunsethcs.com
Range Sponsor
Allegiance Group