Now booking sponsorships for 2021!
Click here to view our Sponsorship Kit.
Ready to sign up? Download the sponsorship contract here.
2020 Sponsors
Silver Sponsor
Brightree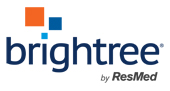 Brightree enables out-of-hospital care organizations to improve their business performance and deliver better health outcomes. As an industry-leading cloud-based healthcare IT company, Brightree provides solutions and services for thousands of organizations in home medical equipment and pharmacy, orthotic and prosthetic, and home infusion. Brightree is a wholly owned subsidiary of ResMed (NYSE: RMD, ASX: RMD). To learn more, visit www.brightree.com and follow @Brightree on Twitter.
Bronze Sponsors
Allegiance Group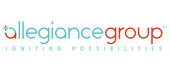 Allegiance Group (AG) offers comprehensive patient pay patient billing and debt collection strategies for the Healthcare industry. With more than 15 years of experience in the HME, DME and Pharmacy industries, our solutions greatly reduce the amount of time your staff spends on billing while increasing your cash recovery and decreasing your costs. Through our signature product, COLLECTPlus™,we can integrate directly with your billing system and automate your entire patient pay billing and collections cycle. The COLLECTPlus process starts with an easy to read invoice statement and is followed by bundled services combining several billing and collection activities. www.allegiance-group.com
Fisher & Paykel

Fisher & Paykel Healthcare is a leading designer, manufacturer and marketer of products and systems for use in respiratory care, acute care, surgery and the treatment of obstructive sleep apnea.
Our medical devices and technologies are designed to help patients transition to less acute care settings, help them recover quicker and assist them to avoid more acute conditions.
We are a global business, based in 35 countries and selling into 120. Since the 1970s, we have focused on continuous improvement and innovation in the development of world-leading medical devices and technologies, and today, our products are considered leaders in their respective fields. www.fphcare.com
Philips Respironics

At Philips, we look beyond technology to the experiences of consumers, patients, providers and caregivers across the health continuum – from healthy living and prevention to diagnosis, treatment and home care. We unlock insights leading to innovative solutions that enable better care at lower cost. With leading research, design and innovation capabilities, we partner with our customers to transform the delivery of healthcare. www.usa.philips.com/healthcare
Sunset Healthcare Solutions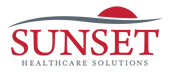 An easier solution for providers
Sunset Healthcare Solutions is a manufacturer and distributor of quality HME supplies available at exceptionally affordable prices. Since 2004, Sunset has established a national presence with its small business ethos: high quality products can be affordable, and personalized service is invaluable.
That's why DMEs choose Sunset for respiratory products, home medical equipment, and accessories. Sunset's complimentary private label program provides custom designs and layout to increase providers' brand visibility, and their packaging options are the most flexible in the industry.
Sunset's customer service is renowned throughout the industry, and a knowledgeable in-house sales representative is always ready to pick up the phone.
Find out why customers say Sunset is so easy to work with! www.sunsethcs.com
TIMS Software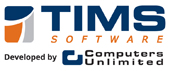 TIMS Software, developed by Computers Unlimited, provides the most comprehensive business management software available for HME/DME providers, with cloud-hosted or traditional on-site options. As part of a single ERP solution, TIMS Software also includes rules-based and revenue-qualifying patient intake, workflow, document management, customizable collections worklists, ePurchasing, eDrop shipping, asset tracking, inventory management, mobile delivery, business intelligence, and more. All TIMS Software modules are part of one integrated system for optimal compatibility. Modules share the same databases, working tightly together to reduce errors and downtime. For more information, visit www.TIMSSoftware.com/Medical or call 406-255-9500.
Reception and Session Sponsor
ACU-Serve

For over 20 years, ACU-Serve has earned a reputation as a trusted HME/DME and home infusion billing and collection service. The company's offerings allow clients to streamline billing processes and comply with the ever-changing federal and insurance industry regulations. www.acuservecorp.com
Registration Sponsor
Prochant

An industry leader in HME billing and process outsourcing for 20 years, Prochant has helped HME providers outsource their billing processes to achieve greater profitability. Based in Charlotte, North Carolina, we offer a unique combination of billing industry veterans and proprietary workflow technology. www.prochant.com