Elevate at the Summit
Elevate Schedule | Elevate Program | Elevate Speakers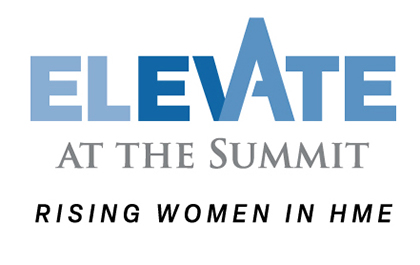 The inaugural Elevate at the Summit is an amazing opportunity to be inspired and empowered by some of the most successful women in the HME industry. An exclusive group of women have been nominated and invited to spend the afternoon together to learn, collaborate and network, gaining skills and knowledge to help them take their career and personal growth to the next level.
Organized by: HME News and the HME News Business Summit
Sponsored by: ACU-Serve

Elevate Schedule
Sunday, Oct. 22
2:00 PM - 2:45 PM
Opening keynote - Find your mission and let it guide you
3:00 PM - 3:45 PM
Your Phoenix Process: The journey is your career
4:00 PM - 4:45 PM
Make authenticity your superpower
5:00 PM - 5:30 PM
Champagne toast & networking
Evening
HME News Business Summit Welcome Reception
2023 Educational Program
Opening keynote: Find your mission and let it guide you
Elizabeth Millen, a self-described "idea manufacturing plant" and long-time editor and writer, will share her story of leaving the corporate world to launch a monthly women's magazine, PINK, using nothing but a small, high-interest loan, and finding inspiration in the thousands of women who have been featured in its pages. For the past 20 years, she has let the magazine's mission – emPower, Inform, eNcourage, and evoKe thought – guide not only her business ventures but also her community work, including launching a Toastmasters Club at a men's prison. An experienced motivational speaker, Millen will lift you up with her take on everything from finding joy to supporting other women. "Some of life's most precious gifts are given to us in multiples," she says. "We don't have to divide them to have more. When you understand this, you begin to be happy with who and where you are!"
Speaker:
Elizabeth Millen, Founder, Owner and Publisher of Millen Publishing Group, LLC
Your Phoenix Process: The journey is your career
In this session, moderator Sarah Hanna will lead our panelists in a telling and affirming conversation about their personal journeys. Change and evolution are necessary parts of life – and a career. And it's often the challenges you encounter, not necessarily the successes, that set you on the path you're meant to be on. These women will share how they faced challenges through introspection and by asking themselves honest and tough questions, and how that was the key to their growth opportunities. Their wisdom can be your catalyst, providing thought-provoking views to guide you in building the best version of yourself and your career.
Moderator:
Sarah Hanna, Vice President of Consulting Services, ACU-Serve
Panelists:
Sara Laures, Chief People Officer, VGM Group
Dana McLaughlin, Chief Financial Officer, Medical Service Company
Sherry Krug, Vice President of Business Development, Binson's Medical Equipment & Supplies
Make authenticity your superpower
What is your authentic self? Are you empathetic? Compassionate? Why are those characteristics often viewed negatively in the business world? In this session, moderator Miriam Lieber will lead our panelists in a conversation about how they determined their authentic selves and how they used that to their advantage to advance their careers. Learn from women of different ages and in different trajectories in their careers on how they learned to be themselves and how it propelled their professional and leadership development. This session will also feature smaller break outs to help you determine and position your authentic self.
Moderator:
Miriam Lieber, President, Lieber Consulting LLC
Panelists:
Victoria Peterson, Vice President, RespMed
Lindy Tentinger, President, VGM Forbin
Victoria Marquard-Schultz, CEO, OxyGo
Elevate Speakers
Keynote: Elizabeth Skenes Millen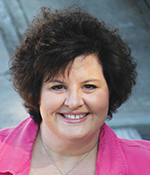 Elizabeth Skenes Millen is the founder, owner and publisher of Millen Publishing Group, LLC. Holding a Bachelor of Science degree from the distinguished Darla Moore School of Business at the University of South Carolina, Elizabeth employed her creativity, marketing, and business skills in founding PINK magazine in Hilton Head Island. Her company has also published magazines in the Charleston, S.C., Atlanta and St. Simons Island/Sea Island markets.
Millen held key marketing positions in the wine and pharmaceuticals industries, as well as titles Director of Marketing with NASCAR for Darlington Raceway and Director of Marketing for The Morning News, a 9-county daily newspaper. She is also the creator of the popular "Pink Partini," which has been the largest ladies' night out in the Lowcountry for more than 18 years.
From the beginning, the mission of Pink (and everything she does) has been based on the acronym P-I-N-K: emPower, Inform, eNcourage, and evoKe thought.
Elizabeth believes in giving back to her community and has supported numerous non-profits through her work. She received the 2015 United Way Women's Leadership Council Woman of the Year award and serves on the Board of Directors for the Arrhythmia Alliance. In addition, she has served on the Board of Directors for Hilton Head Heroes, American Heart Association, Black Creek Arts Council, and the Junior League of Florence (SC).
A longtime member and president of Toastmasters International, a former member of the National Speakers Association, and a graduate of the Ty Boyd Excellence in Speaking Institute in Charlotte, N.C., Millen has addressed groups of all sizes for keynotes, retreats, and presentations. She has also served as host, master of ceremony or emcee for numerous other programs. Her love of speaking, and compassion for humanity led her to charter a Toastmasters Club at the Allendale Correctional Institute in 2015, where she travelled twice a month to facilitate meetings within the prison.
In addition, Elizabeth was chosen through an application process as Beaufort County Library System's first Artist-in-Residence in early 2023. Sharing her passion for and knowledge of writing in a four-part writer's workshop. Over her career, she has published nearly 600 magazines and edited over 15 million words. She considers writing and sentence/paragraph structure a second language.
Elizabeth has two children in their 20s, son Conner, and daughter Jacie, both of whom have served "tours of duty" at the publishing house. Being a native of Columbia, S.C., and an 8th generation South Carolinian, Elizabeth has lived in Hilton Head Island for 25 years and comes from a long line of feisty, strong, smart Southern women, but credits her father for her gift of gab.
Though she lives and dies by deadlines, she makes sure to find time for family and friends. She enjoys walking the beach with her dog, Henry, chain-reading, listening to local bands, and finding humor in almost everything—laughing and quick comebacks are her specialty.
Her biggest passion, however, is empowering, inspiring, and connecting with women, which is the greatest honor she could ever call a career. For this, she is forever grateful.
Sarah Hanna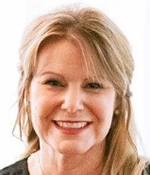 Sarah Hanna is the former CEO and founder of ECS North and has 30 years of experience in the health care industry. ECS North was acquired by ACU-Serve Corp. in August 2022. She is now the VP of Consulting Services for ACU-Serve. She is a nationally recognized speaker and consultant on revenue cycle management, business operations and strategy, as well as corporate culture and leadership. She is a Forbes Finance Council member, HomeCare Magazine Editorial Advisory Board member and a VGM Consultant. Sarah is a contributing writer for HME News and HomeCare Magazine.
Sherry Krug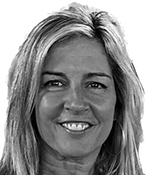 Sherry is the Vice President of Business Development at Binson's Medical Equipment & Supplies. Throughout her career, she has demonstrated her effectiveness as a leader in the HME industry and her ability to achieve great results. She held a key role in establishing a DME for the largest house-call practice in the country, contributing to their success as an ACO. Based on her experience, Sherry holds invaluable knowledge regarding the importance of DME providers on continuum of care and on the savings of overall health care spend with proper utilization and management. Since joining Binson's, the largest family-owned full service DME in the country, Sherry serves as an operational and growth leader overseeing Customer Service, Respiratory, Business Development, Sales and Marketing. The company's growth and development is supported by her ability to lead teams through complex projects with a focus on quality, compliance, performance and work flow optimization, and the ability to pivot quickly and effectively. She has developed a strong reputation for treating the business as if it were her own, while providing her teams a successful working environment in which they can thrive. Sherry has been recognized for her profound knowledge of regulatory compliance, strategic planning, inventory management, sales and marketing techniques, customer service training, as well as practical business acumen.
Sara Laures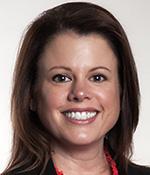 Sara Laures is the Chief People Officer for VGM Group, Inc. where she oversees people and culture strategy, human resources, talent acquisition, organizational development, facilities management, and manages corporate projects that support the success of VGM's multiple businesses and its employees. Sara has held roles in multiple VGM businesses during her career. She began at VGM's HOMELINK division in 1998 and spent five years developing a foundational knowledge of care coordination and its impact on patients' access to quality health care. For 14 years, she was responsible for leadership of VGM Education, spearheading the development of its robust virtual education platform and content. In her current role, she worked to expand workplace flexibility guidelines when VGM transitioned to a work-from-home policy, improving work-life balance of all employees—especially working mothers.
Miriam Lieber
Miriam Lieber is a principal consultant, mentor and trainer specializing in home health care revenue cycle management. Her extensive experience with Medicare and other third-party payers has brought her national recognition in the home care industry. With over 25 years in the home care field, Miriam has consulted with over 500 HME companies nationwide and is a featured author of many articles in the areas of operations management and leadership. She is also a nationally known speaker for many home care trade associations. In her consulting practice, Ms. Lieber's clientele includes HME companies, managed care organizations, hospitals, wholesalers, pharmacies and manufacturers. She is known to have practical approaches to complex operational matters and assists her clients with the nuts and bolts of running a profitable business.
Victoria Marquard-Schultz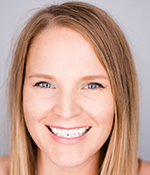 Victoria Marquard-Schultz, Esq. is CEO & Co-Founder of Marquard Ventures. Marquard Ventures is known for such brands as OxyGo and LIFE Corporation and is a medical and industrial gas equipment manufacturer that specializes in oxygen equipment that keeps users moving, safe and in control of their futures. OxyGo is a fast growing, 30-year old, multinational medical and industrial gas equipment manufacturing company and market leader known for their high quality products, technical and regulatory expertise in the multi-billion dollar compressed gas industry. Victoria has over 20 years of experience with manufacturing, and is an alumni of the Harvard Business School (PLD23, OPM 58), Case Western Reserve University School of Law (J.D cum laude) and the University of Michigan (Ann Arbor). Victoria is known for embracing technology as a way to improve quality of life, which can be seen in OxyGo's innovative ambulatory oxygen solutions and her time at Singularity University and Stanford's Innovative Technology Leader program. She speaks nationally at industry events, and has presented at Harvard Business School, both as a lecturer and yoga instructor. She's written several nationally recognized articles and was an expert columnist in HME News, featured in Homecare Magazine and founded Home Healthcare TODAY. She has written several scholarly legal publications and worked in the federal judiciary. Victoria volunteers for several children's organizations and animal rescues. In her spare time, she is an accomplished artist, teaches yoga, and is an avid reader. She lives in Cleveland with her partner, daughter and Boston Terrier.
Dana McLaughlin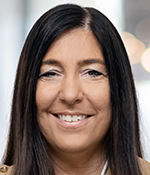 Dana McLaughlin is a Certified Managerial Accountant (CMA) and MBA with 28 years of financial and operational leadership experience in the home health care industry. She joined Medical Service Company in June 2008 as the Vice President, Finance. As the organization grew, her role and title aligned as Chief Financial Officer. In July 2022 she became the President of MSC. Dana's largest passion is serving others. She takes great pride in her career commitment to better patient lives through superior, compassionate care and service. Healthcare leadership has the power to impact humanity at our most vulnerable state. Awareness of this influence, empathy and a strong motivation to lead toward organizational success defines Dana's leadership style. McLaughlin enjoys mentoring other women to gain confidence in themselves and comfort with who they are, so they may realize personal happiness and professional growth.
Victoria Peterson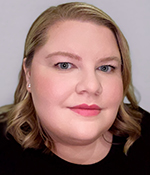 Victoria Peterson is the Vice President of Respiratory & Medical Homecare (RespMed) in El Paso, Texas, and President of the Board of the Texas Medical Equipment Providers Association (TexMEP). Victoria has over 16 years of experience in the HME industry with expertise in purchasing, operations, revenue cycle management, and accounting. Her wide range of experiences have given her unique insights into the challenges facing her staff and a deep understanding of her family's business. As a founding member of TexMEP, Victoria has seen a small group of providers grow into a very successful state association working together to advocate for better patient care and continued support for the HME industry. She strongly believes that with cooperation and selflessness, we can build a better future for our industry and our patients.
Lindy Tentinger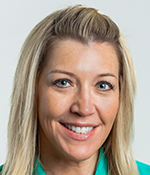 Lindy Tentinger is President of VGM Forbin, the technology, web, and digital marketing division of The VGM Group, headquartered in Waterloo, Iowa. In her current role, she is responsible for leading VGM Forbin's team, casting a vision for the future, creating raving customer fans, and the ultimate performance of the company. Lindy joined VGM in 2017 and previously served as Senior Vice President of Marketing for VGM & Associates where she managed marketing and inside sales efforts for multiple VGM brands. Lindy has become a frequent industry speaker on strategic marketing and customer experience. Prior to joining VGM, Lindy worked at CBE Companies, a global Business Process Outsourcing (BPO) company, for 10 years. She possesses many years of experience in B2B sales and marketing for multiple industry verticals, including health care, banking/financial services, government, higher education, utilities, service, and telecommunications. Lindy has a BA in Electronic Media, as well as an MBA.