2023 Educational Program Coming Soon!
2022 Educational Program
Monday, Sept. 19
Opening keynote:

The next phase in the hospital-at-home movement

Presenters Peter Carlson and Doug Clarke of Medically Home discuss building scale, the next phase of putting the home at the center of delivering care. There are constraints to the hospital-at-home model, but national and local partnerships and investments are allowing more and more levels of care, including high-acuity care, to be provided in the home. The company, for example, recently received a $110 million strategic investment from Cardinal Health, Baxter, Mayo Clinic, Kaiser Permanente, and Global Medical Response, a network of more than 30,000 rapid response frontline clinicians, to build out the model nationwide. But the work is not done. What other partnership opportunities are possible? What might the next phase of the movement look like?

Presenters:
Peter Carlson, Chief of Paramedicine, Medically Home
Doug Clarke, President, TetherMed, Medically Home
State of the industry: A transformation underway in M&A
As health care delivery and reimbursement continues its inexorable march towards global payment systems, including population health, accountable care organizations, bundled payments, capitated agreements and more, the mergers and acquisitions landscape is undergoing a transformation, as well. Buyers continue to buy. But the rationales? They are shifting. In this session, Dexter Braff will discuss not just HME but M&A across a variety of sectors and how new strategies are changing how providers compete for market share and competitive advantage.
Speaker:
Dexter Braff, President, The Braff Group
Distributors: A sector that's having a moment
Distributors are increasingly playing a larger role in how care is provided in the home. Just this year, Owens & Minor bought Apria Healthcare, married it with Byram Healthcare and created a specific patient-direct segment, and Cardinal Health invested in Medically Home. Why are distributors increasing their presence in the home? How are they shifting their strategies to reflect new care delivery models, like hospital at home, and what does that mean for HME providers? And how are HME providers themselves leaning on distributors more in the current climate of supply chain constraints?
Moderator:
Elizabeth Hilla, Senior Vice President, Health Industry Distributors Association
Panelists:
Alex Hoopes, PharmD, CAHIMS, Director of Healthcare Innovation, Cardinal Health at-Home Solutions
Paul Miller, Director of Business Development, Medline
Dan Starck, Executive Vice President, Patient Direct, Owens & Minor, and CEO, Apria
Kris Srinivasan, Senior Manager, Payer Strategy, McKesson Medical-Surgical
Value-based care: The appetite for data
The push to increase services in the home has re-energized value-based care, a model whose engine runs on data. HME providers, with their boots on the ground and their increasing adoption of technology, are poised to deliver that data and efficiency to health systems and hospitals, as well as payers. Moderator Laura Williard will lead our panelists in a discussion on the huge potential HME providers have to leverage data from connected devices, remote patient monitoring systems and outcomes management platforms to show they provide quality care efficiently and effectively. Talking points will include: What are key discussion points in developing relationships with health systems, and what are the key data measures that drive the most productive communications with the payers?
Moderator:
Laura Williard, Vice President of Payer Relations, AAHomecare
Panelists:
Zach Gantt, President and CEO, Encore Healthcare
Emmet Seibels, President and Co-Founder, Verustat
Vijay Kedar, CEO and Co-Founder, Tomorrow Health
Street Talk Workshop: The "people side" of executive leadership
Facilitators Miriam Lieber and Sarah Hanna will each lead smaller group discussions on the "people side" of executive leadership, covering internal considerations (impact of employee flexibility, engagement, performance and buy-in) and external considerations (impact of supply chain challenges and product shortages and delays, as well as consolidation). They'll then bring the groups together to report on and discuss key take-aways. Get ready to talk shop and brainstorm solutions during this lively and interactive Street Talk Workshop.
Facilitators:
Miriam Lieber, President, Lieber Consulting LLC
Sarah Hanna, CEO and Founder, ECS North
Strategic investors: A vehicle for growth
Eugene Goldenberg leads a panel of investors on why they're backing HME providers like Reliable Medical, Central Medical Supply, DASCO and PromptCare. Why is now a particularly good time to invest in HME? How are the ongoing pandemic and supply chain constraints impacting their interests and investments? What developments do they see in HME in the next two to five years? How do they see HME's role in the larger health care continuum and how is that shifting? How are they making sure they're properly positioned to leverage and benefit from these shifts? And, most importantly, why should HME providers consider investors as a vehicle for growth?
Moderator:
Eugene Goldenberg, Managing Director, Edgemont Partners
Panelists:
Matthew Pettit, Founding Partner, Seven Hills Capital
Ben Moe, Managing Director, Osceola Capital
Daniel Wellman, Principal, Silver Oak Services Partners
Timothy Cremieux, Principal, Waud Capital Partners
Tuesday, Sept. 19
Opening fireside chat:

The race to the home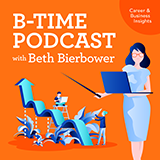 Beth Bierbower spent almost 19 years at Humana, including as a segment president charged with developing new integrated business models. She now sits on the Advisory Board of Tomorrow Health, among others, and hosts a podcast called B-Time. On her podcast, Bierbower often talks about "the race to the home" and discusses everything from democratizing health care through digital delivery, to value-based primary care, to the new face of integrated health. Don't miss this high-level discussion of the future of home care from the insurer's perspective, including the importance of quality standards.
Moderator:
Craig Douglas, Vice President, Payer and Member Relations, VGM & Associates, a division of The VGM Group
Guest:
Beth Bierbower, Former Segment President, Humana
Benefits management: A growing facilitator
Third-party administrators, or benefits management companies, are playing a larger role in how care is provided in the home. How are they promoting health while containing costs; how are TPAs driven to increase operational efficiency through technology; how are the pandemic and supply chain constraints affecting their business models; what are the trends in this growing market, including consolidation; and most importantly, what's the impact of these shifts on HME providers?
Moderator:
Matt Waller, President, HOMELINK, a division of The VGM Group
Panelists:
Pat Deferio, Vice President of Professional Relations, CareCentrix
Steven Schmidt, Director - Managed Care, Acuity Insurance
Top of their game: What does it mean to be an excellent HME provider?
Each year, HME News and two judges, Miriam Lieber and Jonathan Sadock, select the HME Provider of the Year. These top providers are selected for not only their financial viability but also their commitment to their employees, patients and community. In this session, Miriam will lead our 2021 HME Providers of the Year, Medical Service Company and Stephens Pharmacy/Northeast Med-Equip, in a conversation about what it means to be an excellent HME provider and how they have navigated numerous challenges – both internal and external – with intention and determination. Also: The 2022 HME Provider of the Year will be announced at the Summit and will be invited to join this panel.
Moderator:
Miriam Lieber, President, Lieber Consulting LLC
Panelists:
Josh Marx, CEO, Medical Service Company
Todd Stephens, COO, Stephens Pharmacy and Northeast Med-Equip
18th Annual HME News/VGM & Associates Financial Benchmarking Survey
Each year, HME providers participate in this one-of-a-kind survey to see how they stack up against their peers in everything from net revenues to DSO to employee expenses to average compensation for various positions. What do the numbers look like for 2021, a year dominated by not only the COVID-19 pandemic but also supply chain constraints and labor challenges? The results will be revealed and analyzed during this session.
Presenter:
Mark Higley, Vice President of Regulatory Affairs, The VGM Group